---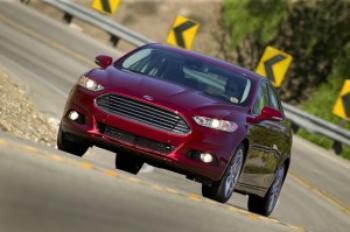 How do you get to work each day? If you're like most Americans -- 86% to be precise -- you jump in the family car or truckster and hit the road. Lots of experts have lots of ideas about how commuting could be better, but assuming they're not going to build a subway stop at our door and we're not going to get a personal helicopter, the car remains the most realistic option for most of us.
The average U.S. commute is currently 25 minutes per day and so the question boils down to how enjoyable and expensive that ride can be each day. Picking the right car can make the daily trudge a little more fun and affordable, especially with gas prices hovering around $3.50 a gallon.
AAA is the latest to draw up a list of the cars it thinks should be on your list of considerations, using the results of test drives and evaluations by AAA Auto Buying experts.
"Having a vehicle that is reliable, fuel-efficient and comfortable can really make a difference in your everyday routine." says John Nielsen, director, AAA Automotive Engineering & Repair.
Here are AAA's top picks in each category, with fuel efficiency, comfort and overall performance being the prime factors rated by the AAA experts.
Compacts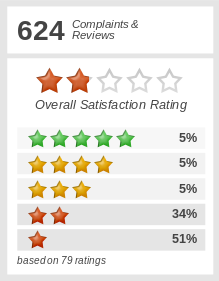 Chevrolet Volt: This four-passenger, plug-in electric vehicle, sidesteps range anxiety with a gasoline engine on board to run a generator. AAA says the car is exceptionally quiet, handles well and boasts great acceleration but rear seat room is tight if you plan to carpool. ConsumerAffairs hasn't received enough reader reviews, negative or positive, to make a judgment about the Volt, although in 2012 we interviewed a Volt ownerwho claimed he had gotten 203 miles per gallon in 12,000 miles of driving.
Toyota Prius or Prius V: These gasoline-electric hybrids set the standard for fuel efficiency in a gasoline-powered vehicle. The Prius seats five in reasonable comfort and is exceptionally efficient for urban commutes where regenerative braking and the ability to turn the gasoline engine off while the car is stopped enhances fuel efficiency. The Prius ranks poorly with ConsumerAffairs readers, however, collecting more than 600 negative reviews in its short lifetime.
Volkswagen Jetta SportWagen TDI: The SportWagen uses a diesel engine to deliver smooth acceleration with strong fuel economy. Handling is also precise and predictable. With the option of manual or automatic transmission, these cars are fun to drive, making the longer commutes seem less daunting. VW Jetta -- all models, not just the SportWagen TDI -- have a relatively high number of complaints -- nearly 300 -- from ConsumerAffairs readers, most dealing with stalling and transmission issues.
Sedans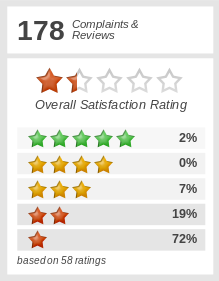 Audi A4: Beautifully finished and very comfortable in front, the A4 can make light work of any commute. Front-wheel drive is standard, but the option for Audi's Quattro all-wheel drive system is available. The ride is firm but compliant and the handling is tops. The body structure feels exceptionally solid, even when facing rough urban pavement. Driving pleasure earns a very high grade, although the rear seat room earns a much lower score. Audis in general, not just the A4, get a relatively low score from the 178 ConsumerAffairs readers who've posted reviews, although some of the reviews deal with such things as wind noise in a convertible.
Buick LaCrosse: A steady ride, comfortable seating, responsive handling and an excellent V-6-based drivetrain make this car an ideal choice for commuting in a carpool. Performance is excellent. For buyers seeking the room and comfort of the LaCrosse with more fuel efficiency, a four-cylinder eAssist drivetrain is offered. Consider it a mild hybrid. Buick gets a relatively low score in 130 reader postings, many dealing with quality control, fit and finish and transmission issues.
Ford Fusion: Ford's entry in the affordably-priced family sedan arena has been completely redesigned for 2013. The new model features a sleek exterior, an upgraded interior and new drivetrains. This Fusion could easily have passed for a luxury car not too many years ago. Front-wheel drive is standard; all-wheel drive is an option. We haven't heard much about the Fusion from readers, which may be a good sign, considering how many have been sold.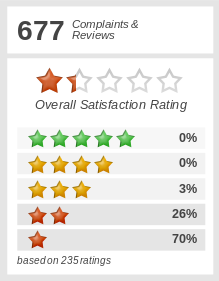 Hyundai Genesis: This V-6-powered sedan is refined, powerful and roomy. The V-6 engine turns in an exemplary performance and the new 8-speed automatic transmission raises the performance level to the point that the optional V-8 is unnecessary. While handling is predictable, the ride does fall a little short of full luxury sedan status. Could be, but Hyundai in general gets a bad rap from many ConsumerAffairs readers, collecting 677 complaints for a wide range of issues.
Nissan Altima: The redesigned 2013 Altima continues to be a top choice for commuting. It is comfortable for all passengers, performs well and offers several unique safety features, including clever use of the backup camera to provide lane departure and blind spot warnings in some models. The Altima has rankled 365 of our readers with various reliability issues.
Crossovers
Ford Flex: This boxy crossover is hard to beat when looking for room in a vehicle. Buyers will find ample space for passengers or purchases. The ride is quiet and well controlled. The engines are V-6s, with the EcoBoost motor turning in a particularly good performance.
Toyota Highlander: In the crossover category, this vehicle features a comfortable ride and roomy interior. More impressive are its highway cruising manners and despite its size, ease of maneuvering in traffic.
Minivans
Honda Odyssey: This roomy minivan is offered in a wide range of models, though even basic versions are well equipped and comfortable. Its size suggests that it is best suited to a less crowded commute venue, but even in an urban setting, the Odyssey is easy to drive. Front and second row seating comfort is quite good.
See more details, including average price information at AAA.com/AutoMaker.
---