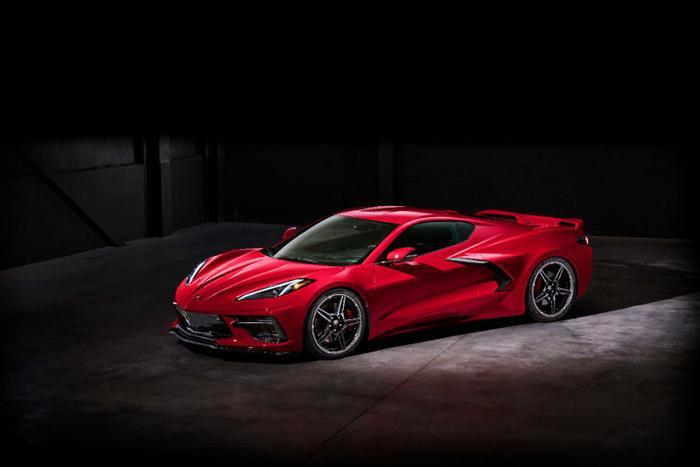 In recent years, automotive news seems to have been dominated by battery-powered cars and vehicles that drive themselves.
But General Motors still makes a sports car for people who love to be behind the wheel and who value speed and performance. To prove it, the automaker has just taken the wraps off the 2020 Chevrolet Corvette.
"Radical" is how many industry analysts describe the changes to Chevy's premier sports car it has been making since 1953. The new model places the engine in the middle of the car, behind the seats. It not only changes how the car looks but also how it feels behind the wheel.
The placement of the engine -- referred to in the industry as a rear mid-engined layout -- alters the center of gravity. The heaviest part of the vehicle is now closer to the driver, who is positioned forward in the car and closer to the front wheels.
Pushing boundaries
"Corvette has always represented the pinnacle of innovation and boundary-pushing at GM. The traditional front-engine vehicle reached its limits of performance, necessitating the new layout," said GM President Mark Reuss. "In terms of comfort and fun, it still looks and feels like a Corvette, but drives better than any vehicle in Corvette history.
The engine itself is pretty impressive but fuel economy won't be its strong suit. The base trim model sports a 495 horsepower 6.2-liter V8 with an eight-speed automatic transmission with paddle shifters. 
Like previous Corvettes, the new model will get from point A to point B in a hurry, going from zero to 60 miles per hour in fewer than three seconds. At first glance at least, automotive experts are impressed.
'Incredible bang for the buck'
"Corvette has again delivered an incredible bang for your performance buck," Karl Brauer, executive editor of Kelley Blue Book, said in an email to ConsumerAffairs."That's its key trademark, and GM didn't lose it with the switch to a mid-engine design. Some of the styling elements, both inside and out, may or may not work for everyone. But in terms of American performance at a great price, this new car nails it."
In fact, the 2020 Corvette doesn't look much like the models that came before. The new version has a distinctly Italian style as opposed to the classic American one.
One thing that hasn't changed is the price. Despite all of the engineering work that went into the new model the 2020 Corvette will sell for around $60,000 -- nearly the same as the 2019 version. GM said it wanted to make sure consumers who bought previous models could afford the new one.