---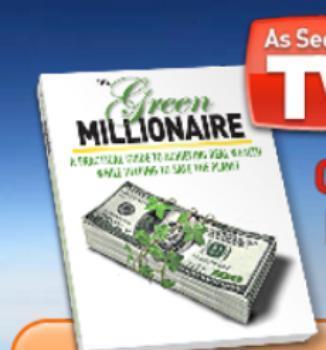 There's still no free lunch. And, believe it or not, there's no free gas either despite the claims of the Green Millionaire scam.
This was a little sleight-of-hand negative-option number that was making the rounds a few years back. Its website promoted a book that supposedly held the secret to getting "free gas for life," "how to put solar panels on your roof for free," and "how to make your electricity meter go backwards paying you."
The Green Millionaire asked consumers to provide their credit card or bank account number, which supposedly would be used to pay a "small shipping and handling fee," without clearly disclosing that they would be charged $29.95 for a two-month subscription to an e-magazine, or $89.95 for a one-year subscription.
The Federal Trade Commission made the Green Millionaire's bank account gauge run backward and is now mailing 58,234 refund checks to consumers who lost money to the scam.
More than $1.9 million is being returned to consumers, about 54 percent of consumers' total estimated loss. Each person will receive an average amount of about $33.88.
What to do
Those who receive the checks from the FTC's refund administrator should cash them within 60 days of the mailing date. Also, please note that the FTC never requires consumers to pay money or to provide information before refund checks can be cashed, so if someone calls and offers to "help" you get your money back, hang up.
Those with questions should call the refund administrator, Epiq Systems, Inc., at 1-877-866-6385, or visit www.FTC.gov/refunds for more general information.
---