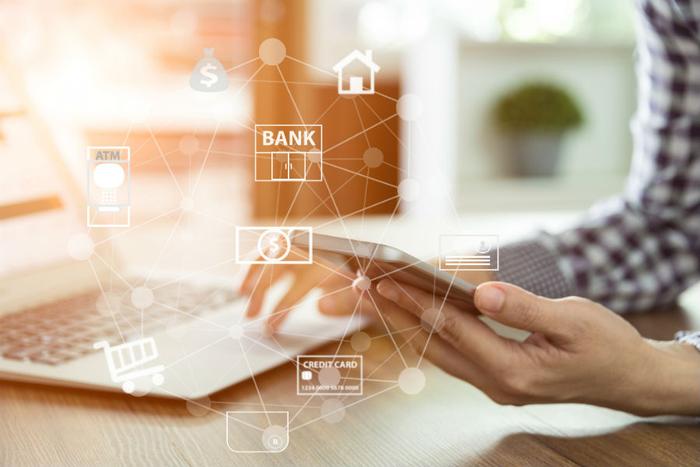 JP Morgan Chase has rolled out its smartphone bank, Finn, on a nationwide basis after testing it in the St. Louis market since last fall.
Chase stresses that Finn is not just an app, but a stand-alone bank. The company says it's accessible through mobile devices and offers an array of tools designed to help users spend smarter and save more money.
"Finn continues to evolve based on the meaningful feedback that we get from our customers," said Melissa Feldsher, head of Finn by Chase. "We look forward to adding new features and experiences that our customers ask for as we continue to learn from them."
According to American Banker, a publication of the American Bankers Association, banks in general are grappling with how to alter traditional banking for a younger generation of consumers who prefer to do everything digitally.
Possible trendsetter
NerdWallet banking expert Kimberly Palmer says Finn could become a trendsetter for brick and mortar banks that are looking to get a foothold with younger consumers.
"Millennials often want to go outside of traditional banks, which they tend to associate with high fees and low APRs," Palmer said in an email to ConsumerAffairs. "Digital banks, like Finn by Chase and Marcus by Goldman Sachs, are an attractive alternative."
Palmer says many older consumers might hesitate to do business with a bank lacking physical branches, but it's not an issue for a growing segment of younger consumers.
"Since they generally live so much of their financial lives online anyway, moving to an all-digital bank isn't that big of a jump," she said.
Doing everything from your phone
Chase says Finn enables customers to do all of their banking from their phone, such as opening an account, making a deposit, or sending money to friends. Finn has a debit card that allows transactions with no fee at more than 29,000 Chase and partner ATMs across the country.
Finn will compete with other digital banks, such as Ally, that tend to have fewer fees and provide higher rates of interest on deposits. Citigroup, which has a brick and mortar presence in just six states, announced in March it will launch a digital banking service later this year.