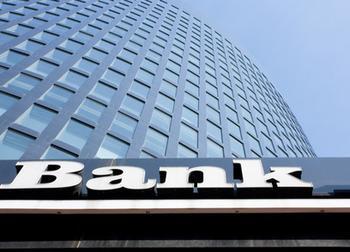 Let's acknowledge right off the bat that banks tend to draw a lot of gripes from consumers.
No one likes fees, and banks have added a lot of them in the last decade. Other policies also tend to sometimes rub consumers the wrong way.
At the same time, let's also acknowledge that banks have been working harder recently to win consumer loyalty. As we reported this week, some of the biggest banks in the nation's largest cities have begun paying cash bonuses for opening a checking account.
Each year, the Harris Poll EquiTrend Study measures consumer attitudes about banks, and in 2016 it has declared Chase the top national bank brand and Capital One the top regional bank brand. For Chase, it's the fifth straight year it's won the top spot, while Capital One is celebrating its first time at number one.
Familiarity, quality, and purchase consideration
Judging is done based on three criteria – familiarity, quality, and purchase consideration. For the 2016 study, 97,000 consumers took part, assessing about 20 banking brands.
The study authors said they were impressed by Capital One's move, noting that it increased its brand equity by 10% since 2014, the largest equity increase among all banking brands. It's significant, the authors say, because equity doesn't normally change that quickly, especially to the upside.
"With consumers' memories of the 2008 financial crisis fading, overall we see financial institutions making a slow yet steady march toward brand equity improvement," said Joan Sinopoli, vice president of brand solutions at Nielsen, which owns the Harris Poll.
Sinopoli says Capital One's unusually strong equity climb was probably aided by heavy promotion of its payment card business.
"Unlike other financial services brands, payment cards are consistently among the top ranking categories in the EquiTrend study," she said.
Emotional connection
The study shows that consumers typically have a hard time conjuring up warm and fuzzy feelings about their bank. Banks brands that are able to win that kind of support from consumers stand out. In addition to Chase and Capital One, the study found Ally Bank also did well in connecting emotionally with customers.
In good news for banks in general, the study found Millennial consumers are more likely than Gen X and Baby Boomers to express positive feelings about banks. Millennials, after all, are a large segment and will be in the marketplace a lot longer than their older peers.