---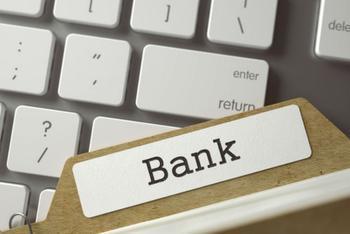 Consumers' preferences in banking are always shifting, but Alex Matjanec, CEO and co-founder of MyBankTracker, says his site's quarterly banking survey shows at least one consistency.
Consumers, he says, don't want to go to physical branches and stand in line. They want everything online, quick, and seamless. In a third quarter survey, Chase emerged as the winner among national banks and Ally took honors for best online bank.
For Chase, it was its third straight win. For Ally, the fifth time it won its category.
Matjanec says Chase wins points for covering all the bases with its product offerings, appealing to people at all stages of their lives. He says it is also convenient, with more than 15,000 ATMs, and it offers an attractive rewards program.
But even though Chase is primarily a brick-and-mortar bank, Matjanec says it has also embraced technology and is a strong presence in digital banking.
"Chase has something for everyone and delivers a great all around customer experience," he said.
Best Online Bank
MyBankTracker salutes Ally Bank for developing a one-stop online banking product in an easy to use digital format. The bank has also become a consistent consumer favorite because it offers competitive rates with minimal to no fees.
Customers may withdraw money at no charge at more than 43,000 ATMs and the bank recently introduced its own rewards credit card.
MyBankTracker also singled out Simple as the best mobile bank, crediting it with pioneering progress in that area. It says Simple offers a user-friendly design, good customer service, Apple and Android Pay, and top notch security features, such as allowing you to instantly freeze your account if you spot suspicious activity.
Simple also offers customers some helpful personal finance management features, such as Safe-to-Spend, which helps customers keep upcoming expenses in sight at all times.
Among regional mid-size banks, Capital One was declared the best in the Northeast; Huntington Bank was best in the Midwest; Woodforest National Bank the best in the South; and BBVA Compass the best in the West.
Pentagon Federal Credit Union was declared the third quarter's best credit union.
---