---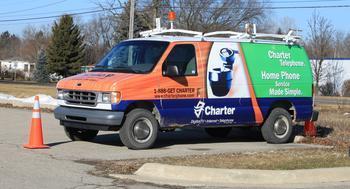 The Charter takeover of Time Warner Cable is good to go once the ink dries. The merger has been tentatively approved by the Justice Department and the Federal Communications Commission (FCC), along with the related adquisition by Charter of Bright House Networks.
The approval requires Charter to adopt a number of policies aimed at making it easier for video producers to distribute their content and broaden the number of homes with high-speed Internet connections.
"Online video distributors offer consumers greater choices for video services," said Principal Deputy Assistant Attorney General Renata B. Hesse, head of the Antitrust Division. "Together with our counterparts at the FCC, we have secured comprehensive relief and we will work together to closely monitor compliance to ensure that New Charter will not have the power to choke off this important source of disruptive competition and deny consumers the benefits of innovation and new services."
Consumer groups however, condemned the deal.
"There's nothing about this massive merger that serves the public interest. There's nothing about it that helps make the market for cable TV and Internet services more affordable and competitive for Americans," said Craig Aaron, president of Free Press, a public interest organization. 
"Customers of the newly merged entity will be socked with higher prices as Charter attempts to pay off the nearly $27 billion debt load it took on to finance this deal. The wasted expense of this merger is staggering. For the money Charter spent to make this happen it could have built new competitive broadband options for tens of millions of people," Aaron said. 
Second-largest
The combination of Charter, Time Warner, and Bright House will create the second-largest cable company in the U.S., with more than 17 million video subscribers.
The Justice Department initially challenged the merger, saying that Time Warner has been the most aggressive cable company at preventing content providers from distributing their material through alternative channels, like streaming video.
FCC Chairman Tom Wheeler has approved the $88 billion transaction and the remaining four commissioners are expected to do so shortly.
The deal makes Charter the largest cable company in many of the country's major markets, including New York, Los Angeles, Dallas, Tampa, and Indianapolis.
---