---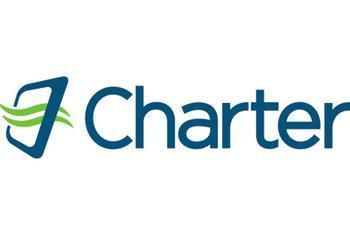 Cable was a big deal in its day, but wireless is a bigger deal today. Yesterday, Comcast announced it was getting into the wireless business, reselling spectrum leased from Verizon and its own network of Wi-Fi hotspots.
Now Charter says it will do the same, using an option to resell Verizon's wireless service that it picked up when it bought Time Warner Cable.
Chief Executive Tom Rutledge outlined the bare bones of the plan at an investors conference, saying the company will use its own Wi-Fi hotspots to fill in holes in Verizon's network.
Comcast has installed routers in customers' homes and businesses that create a private network for the subscriber but also broadcast a public network to Comcast subscribers nearby. Charter's plan is apparently similar to that.
Rutledge said Charter's cable network passes about 50 million, but only half are subscribers, the Wall Street Journal reported.  
Cable companies like Comcast and Charter and wireless companies like Verizon and AT&T; are all trying to do the same thing -- lure consumers into their "walled gardens," where they can sell bundles of streaming video, wireless communications, cable, and broadband access. 
Just today, AT&T; said its plan to produce a streaming version of its TVDirect satellite service is on track for later this year. Verizon also has a number of streaming options in the works. 
In theory, all this rearranging of the deck chairs should work to benefit consumers, as competition and bundling should -- at least for awhile -- produce more services at less cost. 
---