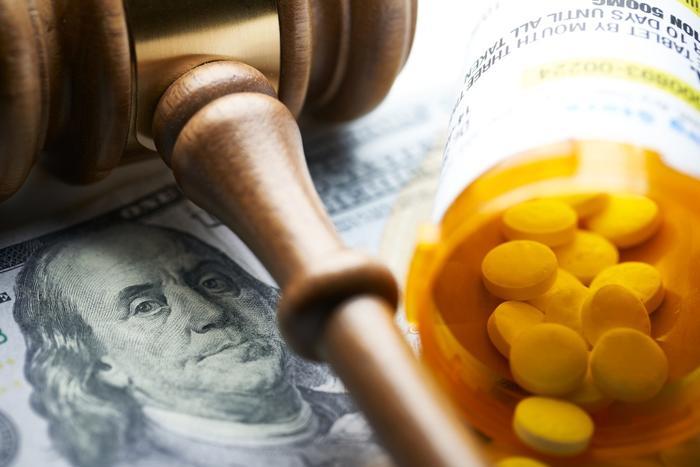 On Wednesday, the Justice Department announced that an Orlando, Florida-based patient assistance foundation called The Assistance Fund (TAF) agreed to pay $4 million to settle claims that it allowed three drug companies to pay kickbacks to Medicare patients using their drugs.
Government officials allege that TAF conspired with the makers of three multiple sclerosis drugs: Teva, which sells Copaxone; Biogen, which sells Tysabri and Avonex; and Novartis, which sells Gilenya. 
The fund was ultimately found to have "functioned as a conduit for money from those manufacturers to patients taking their MS drugs," U.S. officials said. 
"Pharmaceutical companies and foundations cannot undermine the Medicare program through the use of kickbacks disguised as routine charitable donations," United States Attorney Andrew E. Lelling said in a statement. "TAF operated as a vehicle for specific pharmaceutical companies to pay kickbacks at the ultimate expense of the American taxpayers who support the Medicare program. We will continue to pursue this kind of enforcement until the practice disappears."
Supporting Big Pharma instead of consumers
The charity told Reuters it's committed to operating in compliance with U.S. guidelines on how charities are allowed to provide help to Medicare patients. However, those heading up the investigation into the charity argue that TAF "cared more about helping its big pharma donors make money than about helping individual patients in need of life changing assistance." 
"The FBI is proud to be a part of the investigation that brought TAF's corrupt practices to light, and we will continue to seek justice against any person or entity involved in such schemes," said Joseph R. Bonavolonta, Special Agent in Charge of the FBI Boston Division.
TAF -- which joins two other foundations (the Chronic Disease Fund and Patient Access Network Foundation) in settling allegations of kickbacks -- agreed to resolve the claims without admitting wrongdoing.