---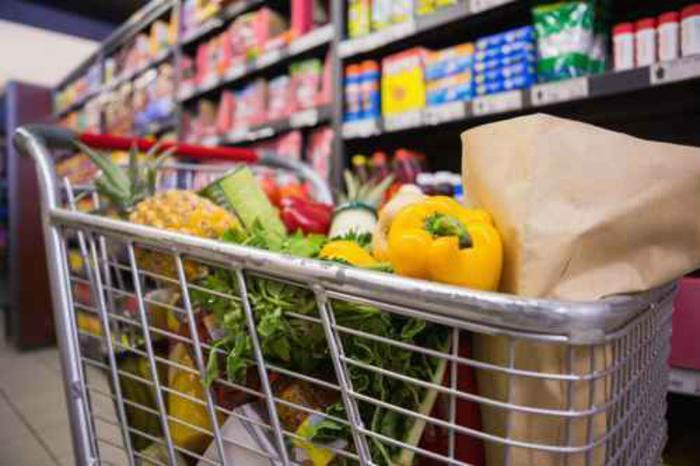 Grocery shopping is a chore, without question. Weaving a big metal cart through aisles of food, fighting crowds and lines all the way, is no day at the park. But this year, many supermarkets are looking to change the tone of the grocery shopping experience.
"The top trends for 2016 indicate that traditional shopping patterns are changing," says John Karolefski, veteran supermarket watcher and purveyor of GroceryStories.com. "Look for grocers [to] get creative and enliven what has been a mundane chore."
Here are some other trends that are aiming to make grocery shopping a little less monotonous:
Less waiting in line
Waiting in line at the grocery store isn't exactly thrilling, nor is it an efficient use of time. Taking this into account, more big supermarkets are testing delivery services and other technologies that will cut down on lines.
Kroger is testing a Scan-Bag-Go technology that lets customers scan items themselves before putting them in the cart, thus shortening the checkout process at the end of the visit.
Ordering groceries online will become even more popular in 2016 than it has been in recent years. More grocers will join the 65 retailers partnering with Instacart, which lets consumers order groceries online and pairs them with a Personal Shopper who hand picks items at customers' favorite stores and delivers it right to their door. There will also be more testing of curbside pick-up of groceries that have been ordered online.
More experiences
Get ready to see more entertainment in the aisles of grocery stores. Operators of large supermarkets are looking to take advantage of their space by offering more product sampling, nutritional tours, and cooking demos.
Experientially-focused grocery shopping has come about as a result of competition, according to Randy Burt, a partner at the global management consulting firm A.T. Kearney. Meal-kit delivery services such as Blue Apron and Plated are forcing supermarkets to think creatively about how they interact with their customers.
"It's all part of the effort to compete for their 'share of the stomach,'" Burt says. "Supermarkets will focus their in-store offerings more and more on creating foodie-like experiences that cannot be virtualized, becoming more sophisticated and combining new tastes and new experiences."
Digitization 
Smartphone-toting Millennials — who now account for most grocery purchases as they start families — will also be catered to. Retailers will look to connect digitally with shoppers by equipping stores with beacons. These Bluetooth-enabled devices connect with nearby smartphones to send ads, coupons, or product information to shoppers.
Electronic Shelf Labels (ESLs), which display prices, ads, and nutritional information, will also be used by more grocers, and are currently being tested by Kroger.
---