---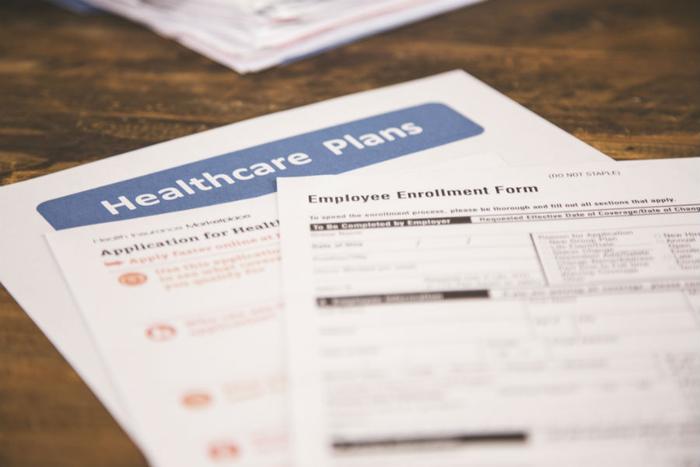 In the Affordable Care Act's early days, chain stores and restaurants predicted chaos. The CEO of Carl's. Jr. famously claimed that millions of part-time service industry jobs were getting cut.
Restaurants across the country tacked on an "Obamacare" surcharge, and a leaked memo from Forever 21 detailed plans to reduce employee hours to 29.5 a week -- just low enough to avoid the 30-hour full-time designation as laid out by the Affordable Care Act.
Retailers and restaurant owners have been some of the loudest voices complaining about Obamacare, or in particular the law's mandate that employers provide full-time workers with health insurance. They are now embracing a Trump proposal that would dramatically change the way that employer-sponsored group health insurance is provided.
The Department of Labor is taking comments on a rule that would allow small business owners, people in different states, and sole individuals to form their own "associations" to obtain group coverage across state lines, essentially changing the definition of "employer" that has been in effect since the 1970s.
These plans would likely be cheaper and less comprehensive than typical employer-sponsored group coverage and attract younger people with less healthcare needs, experts say.
"Empowering" small employers
The DOL issued the proposal last week in response to an Executive Order that Trump had signed in October, which asked the agency to provide Americans with insurance options that are "exempt from the onerous and expensive insurance mandates" stipulated by Obamacare.
The Trump administration is framing its proposed new rules on group health plans as a solution to making healthcare more affordable for the estimated 28 million Americans who remain uninsured.
The National Restaurant Association and the National Retail Federation, the trade groups representing many of the nation's chain stores, are among the few business associations that are lobbying in support of the  measure.
Relaxing the definition of what qualifies as a group "would empower small employers," according to the The National Retail Federation.
Fewer consumer protections
However, that claim doesn't pass the muster with either independent proponents of affordable health care or with the actual health insurance industry.  
So-called association health plans or multiple employer welfare arrangements, as they are called, "would not be subject to state patient protections" argues America's Health Insurance Plans (AHIP), the health insurance industry's lobbying group.
The insurance industry says that these plans would offer fewer consumer protections and destabilize the market by taking healthy people out of the individual Affordable Care Act risk pool.
Such plans, in the individual states where they are already legal, are also prone to fraud and abuse at the hands of unscrupulous insurance agents, research from independent think-tanks such as the Commonwealth Fund has found.
"Insolvencies by self-insured MEWAs have left thousands of Americans with millions of dollars in unpaid medical bills," the nonprofit wrote in 2004.
In a statement, an AHIP spokesman tells ConsumerAffairs that "we are concerned that the changes proposed would lead to higher prices and weaker consumer protections in the small group and individual markets, where nearly 40 million Americans get their coverage."
A race to the bottom
Physicians who want to expand access to affordable healthcare are also doubtful that the latest Trump healthcare proposal will actually do that.
Dr. Adam Gaffney, a pulmonologist and who advocates for a single-payer healthcare system on his blog The Progressive Physician, says that association health plans may seem temptingly cheap. But he predicts that such plans will promote a race to the bottom in terms of quality.
"You can always make insurance more affordable by making insurance worse. Plans that have less coverage are going to be less expensive," he tells ConsumerAffairs. "But you're not really bringing down healthcare costs" in a meaningful way.
So why even bother rolling out a healthcare reform that is prone to fraud and not particularly popular with the health insurance industry? Gaffney compares the issue to Trump's efforts to reverse Obamacare's birth control-mandate and individual mandate.
"I think this is part of the larger Trump agenda to sort of dismantle some of the protections of the Affordable Care Act in a way that could have detrimental effects," he said.
Thanks
Keep an eye on your inbox, the lastest consumer news is on it's way!
Unsubscribe easily whenever you want
---