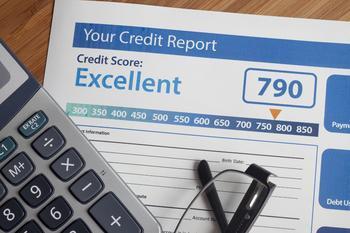 Equifax and TransUnion will need to check their credit scores when they finish coughing up $17.6 million in restitution to consumers and fines totaling $5.5 million levied today by the Consumer Financial Protection Bureau (CFPB).
The bureau, a prime target of Republican lawmakers who have vowed to weaken it or even shut it down, charged that the companies deceived consumers about the usefulness and actual cost of the credit scores they sold.
Also, the CFPB said, the companies lured consumers into costly recurring payments for credit-related products with false promises. It ordered TransUnion and Equifax to truthfully represent the value of the credit scores they provide and the cost of obtaining those credit scores and other services.
"Credit scores are central to a consumer's financial life and people deserve honest and accurate information about them," said CFPB Director Richard Cordray.
Two out of three
The companies are two of the nation's three largest credit reporting agencies. They collect credit information on consumers and use it to generate credit reports and scores that are sold to businesses. They also market, sell, or provide credit-related products directly to consumers, such as credit scores, credit reports, and credit monitoring. 
The CFPB said the companies:
Deceived consumers about the value of the credit scores they sold. In their advertising, TransUnion and Equifax falsely represented that the credit scores they marketed and provided to consumers were the same scores lenders typically use to make credit decisions. In fact, the scores sold by TransUnion and Equifax were not typically used by lenders to make those decisions.
Deceived consumers into enrolling in subscription programs. In their advertising, TransUnion and Equifax falsely claimed that their credit scores and credit-related products were free or, in the case of TransUnion, cost only "$1."
In reality, CFPB said consumers who signed up received a free trial of seven or 30 days, after which they were automatically enrolled in a subscription program. Unless they cancelled during the trial period, consumers were charged a recurring fee – usually $16 or more per month. This billing structure, known as a "negative option," was not clearly and conspicuously disclosed to consumers.
Equifax also violated the Fair Credit Reporting Act, which requires a credit reporting agency to provide a free credit report once every 12 months and to operate a central source – AnnualCreditReport.com – where consumers can get their report, CFPB said. Until January 2014, consumers getting their report through Equifax first had to view Equifax advertisements. This violates the Fair Credit Reporting Act, which prohibits such advertising until after consumers receive their report.