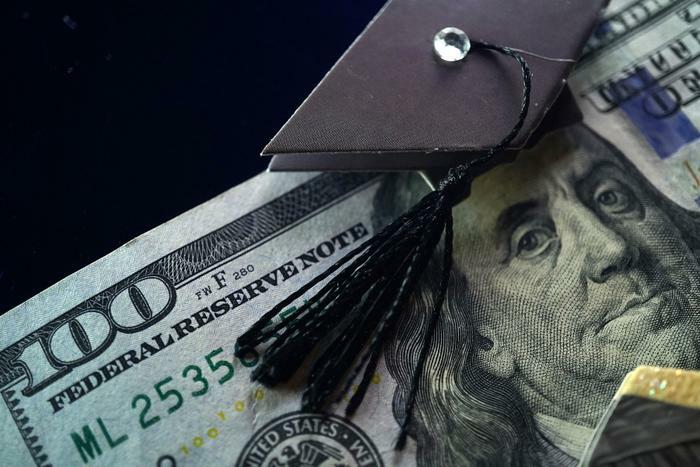 The Consumer Financial Protection Bureau (CFPB) says it will begin to more closely scrutinize the procedures that post-secondary schools, such as for-profit colleges, use to extend private loans directly to students.
Going forward, the CFPB says its new procedures will take a hard look at several aspects of the student loan process, including placing enrollment restrictions on applicants, withholding transcripts, improperly accelerating payments, failing to issue refunds, and maintaining improper lending relationships.
The agency's effort is another layer of protection that the U.S. is affording student loan borrowers. Just last week, Navient – one of the largest student loan lenders in the U.S. – came to an agreement with 39 state attorneys general over allegations that it wrongly led borrowers into taking on predatory and high-cost loans. 
"Schools that offer students loans to attend their classes have a lot of power over their students' education and financial future," said CFPB Director Rohit Chopra. "It's time to open up the books on institutional student lending to ensure all students with private student loans are not harmed by illegal practices."
What's the biggest rub for the CFPB? The agency stated that many of the loans it's taking a harder look at have a potential for abuse because they are made outside the supervision of the Department of Education, with many being connected to banks, non-profits, nonbanks, credit unions, state-affiliated organizations, for-profit schools, and non-profit schools. Officials pointed to past abuses at schools like Corinthian Colleges and ITT Tech as cases in which students were subjected to high-interest rates and strong-arm debt collection practices. 
What student loan borrowers can expect
With Congress' backing, the CFPB now has supervisory authority over entities that originate private education loans, including institutional loans. In addition to looking at general lending issues, CFPB examiners will be looking at the following:  
Placing enrollment restrictions: Students who are late on their loan payments may be restricted from enrolling in or attending classes, which could delay their graduation and prevent them from finding employment.

Withholding transcripts: When a school withholds academic transcripts from students who owe the school money, this prevents them from using their transcripts to demonstrate their education levels in the job market.

Improperly accelerating payments: Schools that use acceleration clauses in their loans when a student withdraws from the program could be putting a heavy financial burden on them by making their loans immediately due and collectible.

Failing to issue refunds: If a borrower withdraws from a program early, they may be entitled to some refunds by the school.

Maintaining improper lending relationships: Schools that have preferential relationships with certain lenders may pose risks to students because they may end up paying more for their loans.
To help students and their families get a better grip on how to tackle their student debt, the CFPB has created a new online resource center called "Paying for College,"  It also wants student loan borrowers who are experiencing problems related to repaying student loans or debt collection to know that they can submit a complaint to the agency.
ConsumerAffairs recently researched the student loan landscape and has produced a guide that covers everything from differences between lenders to rates and terms. That guide is available here.