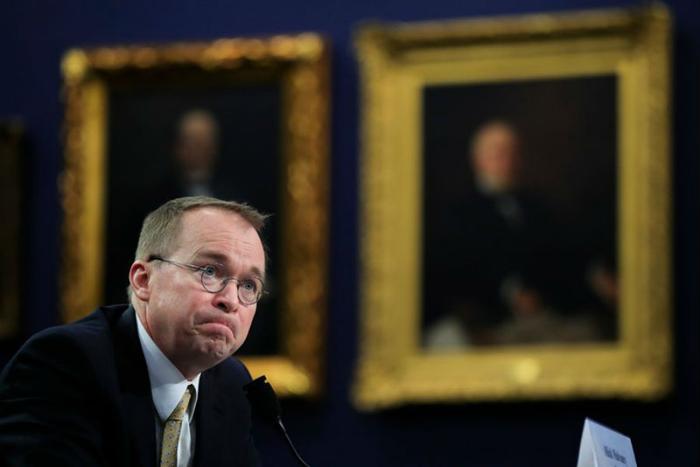 The Consumer Financial Protection Bureau (CFPB) official in charge of protecting student loan borrowers has resigned, accusing the Trump administration of abandoning efforts to help them.
Seth Frotman, CFPB's student loan ombudsman, wrote a two-page resignation letter obtained by various media outlets. In it, he articulated many of the frustrations felt by the agency's consumer advocates, who have charged the political appointees now running the bureau are actively working against consumers.
Mick Mulvaney, CFPB's acting director, is a long-time critic of the agency he heads, charging it has been unaccountable and taken unjustified actions against businesses. In his letter to Mulvaney, Frotman says he views the CFPB's mission in a different light, believing CFPB is supposed to police those same businesses.
"I had hoped to continue this critical work in partnership with you and your staff by using our authority under the law to stand up for student loan borrowers trapped in a broken system," Frotman wrote. "Unfortunately, under your leadership, the Bureau has abandoned the very consumers it is tasked by Congress with protecting. Instead, you have used the Bureau to serve the wishes of the most powerful financial companies in America."
Parting shots
In his blistering letter, Frotman accused his soon-to-be former boss of undercutting enforcement of the law by not supporting or pursuing enforcement actions. He also charged the political appointees in the bureau are shielding "bad actors" from scrutiny.
Ashley Harrington, a policy counsel with the Center for Responsible Lending, said Frotman's resignation is bad news for the 44 million student loan borrowers who now owe more than $1.5 trillion.
"Seth Frotman's departure leaves both a void as well as serious concerns about the future of the agency often termed the consumer cop on the beat," Harrington said. "Created to ensure American consumers wouldn't be targeted for financial abuse, CFPB actions and priorities under Acting Director Mick Mulvaney represent a systematic departure from helping people to helping businesses that continue to prey upon unsuspecting consumers."
Frotman's resignation is effective September 1. The CFPB said it has a policy of not commenting on personnel departures but said it wishes all former employees the best of luck in their next jobs.