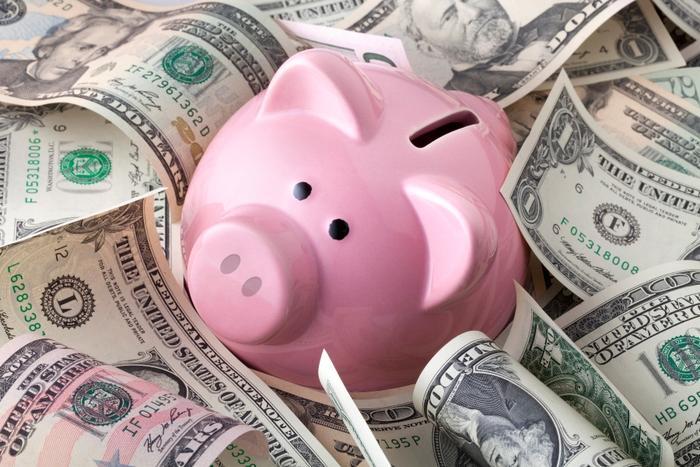 The Consumer Financial Protection Bureau (CFPB) took action on Tuesday regarding payday lending. The agency announced that it has nullified provisions from the Obama administration that required lenders to ensure that borrowers could repay their loans before issuing cash advances. 
The agency also nullified a provision that was meant to protect borrowers from becoming caught in "debt traps" -- situations in which a debt is difficult or impossible to pay because high-interest payments prevent repayment of the loan's principal, such as what happens in many student loans.
Enter the Trump administration
The Trump administration blocked those Obama-driven rules from becoming reality and asked for a review of the situation. That move prompted the CFPB -- under Trump-appointed leadership -- to change the rule so that lenders are not required to check whether a borrower can afford to pay or not.
Consumer cheerleaders claim that the reasons the Trump administration and the CFPB have for overturning the 2017 rule don't hold water. 
"By eliminating the ability-to-repay protections, the CFPB is making a grave error that leaves the 12 million Americans who use payday loans every year exposed to unaffordable payments at annual interest rates that average nearly 400 percent," Alex Horowitz, senior research officer with Pew Charitable Trusts' consumer finance project, told CNBC.
One member of Congress also let his frustration be known. "Last October we learned that, in exchange for contributions to the Trump campaign, payday lenders were bragging about being able to 'pick up the phone and … get the president's attention' to fend off regulation," Sen. Sherrod Brown (D-OH) said in a statement. "Today, the CFPB gave payday lenders exactly what they paid for by gutting a rule that would have protected American families from predatory loans that trap them in cycles of debt." 
The pandemic can put a consumer upside down in a loan
The ruling by the CFPB couldn't come at a more precarious time for consumers. Nearly 33 percent of U.S. residents have lost income because of the coronavirus pandemic, according to the Financial Health Network's 2020 U.S. Financial Health Pulse. 
Not only that, but 16 percent of financially strapped people have sold something, borrowed money from family or friends (12 percent), or taken to borrowing a payday loan, deposit advance, or pawn shop loan (3 percent) -- all as a way to stay afloat.
The need to keep their head above water can put a consumer at a crossroads of trying to find the best way out of their financial woes. Payday loans come easy, but paying them off doesn't. 
One of the ugly hooks that payday lenders sink into a borrower is a finance charge that's required to get the loan. As Horowitz noted, the annual percentage rate (APR) on those loans average 400 percent -- nearly 20 times the average credit card rate. Take out a five-year $2,000 loan from a payday vendor and you could be looking at $38,000 in interest alone.
The CFPB defends its move
While the Bureau can't kill off the virus, it says that its actions will help ensure "that consumers have access to credit and competition in states that have decided to allow their residents to use such products, subject to state law limitations." On top of that, the CFPB said it adopted the new rule "because of the insufficient legal and evidentiary bases for the (original) rule's mandatory underwriting provisions."  
Agency officials noted that the action will "help to ensure the continued availability of small-dollar lending products for consumers who demand them, including those who may have a particular need for such products as a result of the current pandemic."
"A vibrant and well-functioning financial marketplace is important for consumers to access the financial products they need and ensure they are protected. Our actions today ensure that consumers have access to credit from a competitive marketplace, have the best information to make informed financial decisions, and retain key protections without hindering that access," said CFPB Director Kathleen L. Kraninger. 
"The Bureau protects consumers from unfair, deceptive, or abusive practices and takes action against companies that break the law. We will continue to monitor the small-dollar lending industry and enforce the law against bad actors."