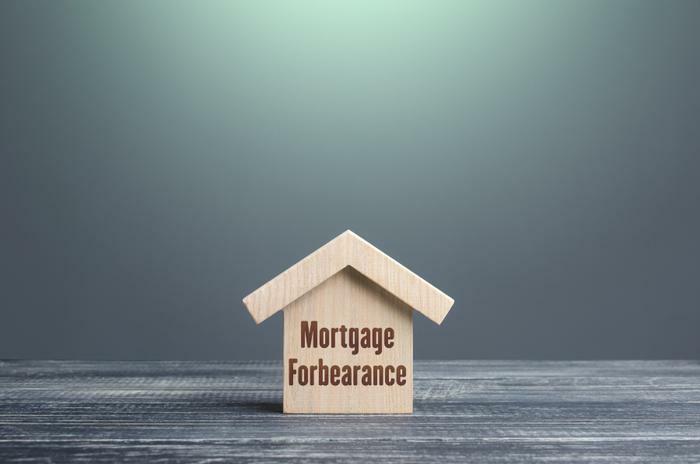 The Consumer Financial Protection Bureau (CFPB) has some hopeful news for Americans who were financially impacted by the pandemic and found it tough to make their mortgage payments. The bureau says it's not too late to request pandemic-related hardship forbearance -- a program that 1.6 million borrowers have successfully used to their advantage so far.
Forbearance occurs when a mortgage servicer or lender allows a homeowner to temporarily pause mortgage payments or pay their mortgage at a lower payment. It doesn't completely wipe out that obligation, mind you. Any payment reduction or paused payments have to be paid back when the homeowner has regained their financial footing.
What's involved
There are two determining factors that a homeowner needs to know if they're interested in the forbearance program:
If the home loan is backed by HUD/FHA, USDA, or the VA, the mortgage servicer is authorized to approve initial COVID-19 hardship forbearance requests until the COVID-19 National Emergency is officially over. That may sound like an open-ended invitation, but the situation with the pandemic could change at any time, and it would be smart to get the paperwork in sooner rather than later.

However, if the loan is backed by the government-sponsored agencies Fannie Mae and Freddie Mac, there is not currently a deadline for requesting initial forbearance.
You can check out the CFPB's guide to find out which company services your mortgage. It's also created a step-by-step guide on how to request forbearance. 
In addition to the federal government, the CFPB says some states are implementing or considering various mortgage relief options of their own, including the suspension of foreclosures. A list of those states is available here.
Key considerations
As mortgage servicers expand their operations to match the surge of forbearance exits, the agency says they need to keep in mind that not all borrowers are in the same financial situation. 
"Many borrowers may be vulnerable to a greater risk of harm due to a variety of personal circumstances, including poor health, mental decline, disability, caregiving for a child or loved one, having limited English proficiency, inadequate access to technology, or being a first-time homeowner. The effects of the COVID-19 pandemic may have exacerbated some of these vulnerabilities," the CFPB stated.
Americans might be able to find some assistance from a housing counselor if they're concerned about any of those circumstances becoming a hindrance in communicating with their servicer. The CFPB offers a link to those services on its website as well.