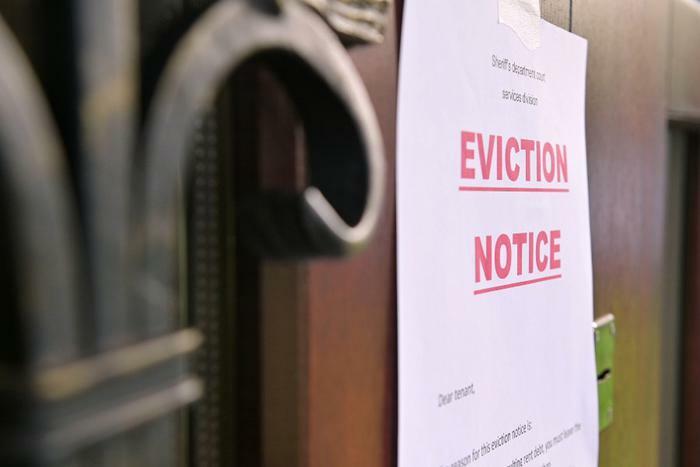 Last Thursday, the U.S. Centers for Disease Control and Prevention (CDC) announced that the eviction moratorium would be extended until July 31. Previously, it was set to expire June 30. The CDC said this is intended to be the final extension of the moratorium, which was first put in place last September under the Trump administration. 
"The COVID-19 pandemic has presented a historic threat to the nation's public health. Keeping people in their homes and out of crowded or congregate settings — like homeless shelters — by preventing evictions is a key step in helping to stop the spread of COVID-19," the CDC said in its announcement.
Around 3.2 million renters said it is very or somewhat likely they will have to vacate their homes in the next two months due to eviction, according to a recent poll conducted by the U.S. Census Bureau.
For renters that will be affected by the ending of the eviction moratorium, the Consumer Financial Protection Board (CFPB) has offered a few tips. 
Next steps
If you want to stay in your home, the CFPB advises you to: 
Work with your landlord on getting all available rental assistance money to pay your rent;

Make a plan to catch up on your rent including a repayment plan with your landlord; and

Make sure you understand what is going to happen once the moratorium ends. For example, is your landlord going to work with you or file an eviction lawsuit against you?
If an eviction lawsuit has been filed against you, the agency recommends that you consider contacting an attorney. A lawyer may have resources to assist you, and you may qualify for free legal services through legal aid. Servicemembers can consult with their local Legal Assistance Office. 
You or your lawyer should also check with the court about your eviction case, the CFPB said. Contacting the landlord's lawyer may also be necessary. When doing so, be sure to ask the following questions: 
Is there already a court date for a judge to hear the eviction lawsuit?

Do you need to submit anything to the court or to your landlord?

What deadlines or timelines apply to your case?
"If you don't have a lawyer, it is very important that you find this information out as soon as possible," the agency said. "Your ability to remain in the property pending a court date may depend on it."
Talk to experts 
In addition to finding a lawyer, the CFPB recommends talking to a local expert like a housing counselor. These experts may be able to help you make a plan based on your situation and needs. 
"The eviction situation for renters and landlords is complicated and can change rapidly. Eviction protections are generally state specific, so you may have additional protections if your state or locality still has its own eviction moratorium or other protections," the agency said. "Make sure you are informed about your rights as well as where you are in the eviction process."