---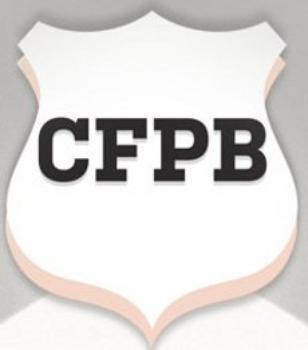 Arbitration clauses are often presented as protecting consumers from the necessity of going to court to settle disputes. But in reality, forced arbitration strips consumers of the right to sue individually and as part of a class action.
The Consumer Financial Protection Bureau (CFPB) is not happy about this and is considering proposing rules that would ban consumer financial companies from using "free pass" arbitration clauses.
Buried in many contracts for consumer financial products like credit cards and bank accounts, most arbitration clauses deny consumers the right to participate in group lawsuits against companies. With this free pass, companies can sidestep the legal system, avoid big refunds, and continue to pursue profitable practices that may violate the law and harm countless consumers.
"Consumers should not be asked to sign away their legal rights when they open a bank account or credit card," said CFPB Director Richard Cordray. "Companies are using the arbitration clause as a free pass to sidestep the courts and avoid accountability for wrongdoing. The proposals under consideration would ban arbitration clauses that block group lawsuits so that consumers can take companies to court to seek the relief they deserve."
Not everyone thinks the CFPB is on the right track.
Matt Adler, partner and chair of the International and Domestic Arbitration Practice Group at Pepper Hamilton LLP says there are substantial Constitutional hurdles for the CFPB. He noted that Justice Scalia held for the majority of the American Express vs. Italian Colors case, writing: "No contrary Congressional command requires us to reject the waiver of class arbitration here." 
Thus, said Adler, "Unless there is an amendment to the Federal Arbitration Act, the agency rule should not survive the recent wave of Supreme Court decisions upholding these waivers."
Sen. Richard Blumenthal (D-Conn.), on the other hand, praised the Bureau's action, calling it a "crucial step towards ending the use and abuse of forced arbitration clauses that deny millions of Americans the chance to seek justice."
"[T]these clauses have one purpose and one purpose only: to stop large financial institutions that abuse their customers from being held accountable," Blumenthal said in an email. "I look forward to supporting the CFPB's efforts to ban forced arbitration in financial contracts, and I will continue fighting to end the use of this practice in every sector of the economy." 
In May, Blumenthal led a letter with Senator Al Franken (D-Minn.) urging the CFPB to undertake rulemaking to eliminate use of forced arbitration clauses and is an original co-sponsor of the Arbitration Fairness Act of 2015 (S.1133), which would ban all forced arbitration agreements so far as they impact employment, consumer, antitrust, or civil rights dispute.
Restricts consumers' relief
A CFPB study – released in March of this year – showed that arbitration clauses restrict consumers' relief for disputes with financial service providers by allowing companies to block group lawsuits.
The study also found that, in the consumer finance markets studied, very few consumers individually seek relief through arbitration or the federal courts, while millions of consumers are eligible for relief each year through group settlements. According to the study, more than 75 percent of consumers surveyed in the credit card market did not know whether they were subject to an arbitration clause in their contract. Fewer than 7 percent of those consumers covered by arbitration clauses realized that the clauses restricted their ability to sue in court.
Today, the Bureau is publishing an outline of the proposals under consideration in preparation for convening a Small Business Review Panel to gather feedback from small industry stakeholders. This is the first step in the process of a potential rulemaking on this issue.
The proposals being considered would ban companies from including arbitration clauses that block class action lawsuits in their consumer contracts. This would apply to most consumer financial products and services that the CFPB oversees, including credit cards, checking and deposit accounts, prepaid cards, money transfer services, certain auto loans, auto title loans, small dollar or payday loans, private student loans, and installment loans. 
An outline of the proposals under consideration is available here. 
---