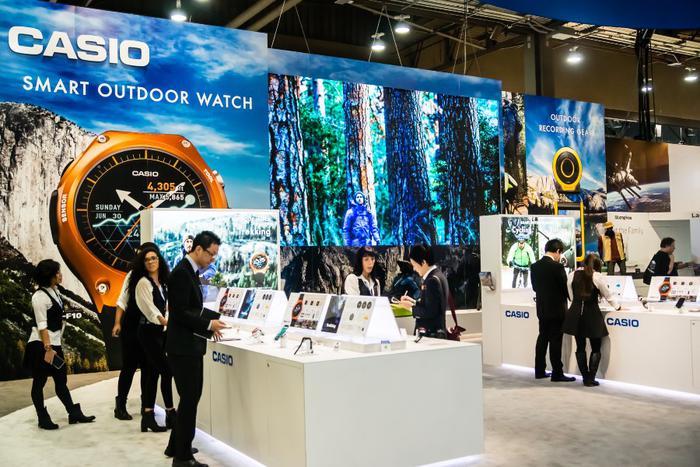 The Consumer Electronics Show (CES) 2021 kicks off today in a virtual venue. There will be no shortage of "gee-whiz" gadgets, but attendees will view them -- and in some cases, interact with them -- from their computer screens.
The massive annual show is usually held in Las Vegas, where attendees would wander through millions of square feet of exhibit space. Because of the coronavirus (COVID-19) pandemic, this year's show is entirely online.
Besides being virtual, this year's show will also be smaller. The Consumer Technology Association, the annual host of CES, has reported nearly 1,800 exhibitors have signed up to take part in the show, about 41 percent fewer than last year's show in Las Vegas.
Besides technology companies, automakers will have a strong presence at CES 2021, which runs through Jan. 14. As cars became more computer-driven, automakers have used CES in past years to show off the latest in infotainment systems.
In transitioning to a virtual exhibition, Fiat Chrysler (FCA) will offer three-dimensional product tours and videos related to the company's latest advancements. A Virtual Brand Ambassador will communicate with visitors, guiding them through various visual and interactive experiences.
Computer chip shortage
While showing off the latest developments in electric vehicles and in-car technology, FCA and other carmakers are grappling with a technology challenge that threatens production. There is a growing shortage of microchips that make today's fleet of cars and trucks function.
Nissan has been forced to reduce the production of its Note subcompact, one of its best sellers. Executives at Honda and Volkswagen have reported similar issues. Other automakers may soon be affected.
According to Kelley Blue Book (KBB), this chip shortage hasn't affected the prices consumers pay for new cars but it could in the future. If the shortage has the effect of reducing how many cars assembly plants send to dealers, supply and demand could cause incentives such as attractive financing and cashback to disappear.
The chip shortage is another byproduct of the coronavirus (COVID-19) pandemic. Chip factories shut down in the spring, along with auto assembly plants. Automakers have only now begun to replenish their inventories of new cars, but chipmakers have struggled to keep up with demand.
Ford has suspended operations at its Louisville, Ky., assembly plant because it cannot get enough semiconductors. The plant makes two popular SUVs -- the Ford Escape and Lincoln Corsair. The shutdown will put 3,900 people out of work, at least temporarily.
Honda and Volkswagen have told KBB they are considering which factories to shut down or slow production until the chip supply recovers. As yet, however, no decisions have yet been made.