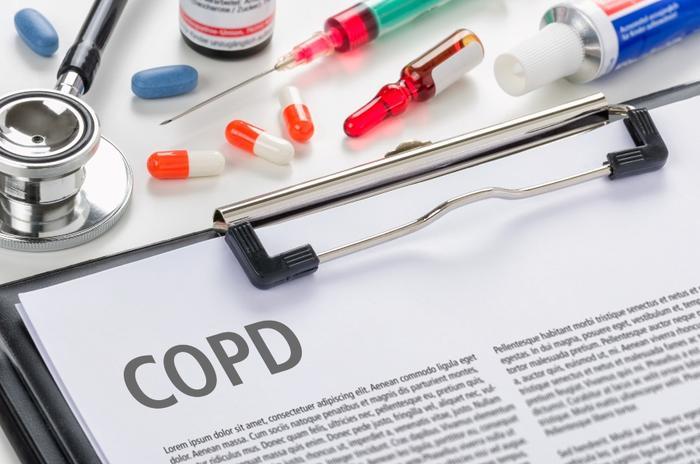 Finding an effective treatment for any ailment often takes time, but sometimes researchers are lucky enough to come up with a solution that can kill two birds with one stone. 
That might be what's happening with certain drugs that have been developed to fight a variety of cancers. Researchers at the University of Sheffield say that the mechanism within these drugs that treats inflammation may also be viable for treating chronic obstructive pulmonary disease (COPD). 
COPD is a general classification used to describe a wide range of diseases and conditions that affect the lungs. This includes emphysema, bronchitis, certain types of asthma, and many others, making it one of the more common conditions plaguing consumers. 
Dr. Lynne Prince, a Russel Fellow at the University of Sheffield, explains that COPD is generally treated with a combination of steroids and muscle relaxers to help treat restricted airways. However, the cancer drugs that she and her fellow researchers are examining could provide another option.
"The hope of these drugs is that they can clear the damaging cells from the lungs of people living with COPD, preventing any further damage and therefore the progression of the disease for the first time," she said. 
Could be ready for consumers soon
Finding new uses for currently existing drugs isn't something that is new to the medical world. However, the researchers say that this finding could be especially helpful because these cancer drugs are already available to the public and could be used to help consumers suffering from COPD much sooner than if the drugs were only in the testing phase.
"We are in desperate need of a new treatment for COPD, millions of people all over the world live with the disease and it has a massive impact on their quality of life, especially as the disease progresses," said University of Sheffield Professor Stephen Renshaw. 
"What is exciting about this research is that these drug compounds are available now, which means if our continued research can effectively find a lead compound to benefit people living with COPD, they are ready to use."
The full study has been published in the journal eLife.