---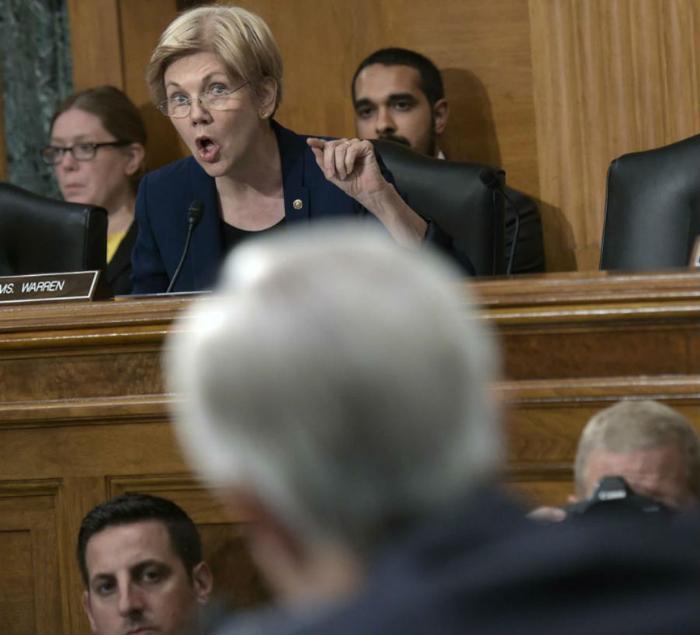 A day after Wells Fargo CEO John Stumph got raked over the coals by the Senate Banking Committee, Mylan CEO Heather Bresch could be walking into much of the same thing.
Bresch has a date with the House Committee on Government Oversight and Reform to explain her company's pricing policy for the EpiPen, a device whose price tag has risen from about $50 to $600 in nine years.
The bar for tough CEO interrogation was raised considerably Tuesday when Senate Banking Committee member Elizabeth Warren (D-MA) castigated Stumph for his bank's fake account scheme, at one point calling him "gutless" and asking why no senior executives were among the 5,300 fired by Wells Fargo.
Bresch should probably brace for much the same treatment. Politicians in both parties have found attacking sky high drug prices is a no-lose strategy. The EpiPen case has now focused on what effect Mylan's price for the EpiPen has had on Medicare and Medicaid spending.
Expanding discounts
In a release of prepared testimony, Bresch says Mylan will respond to concerns by expanding already-announced discount programs. But so far, those discount programs have been scorned by critics.
A day before the hearings, Public Citizen released a survey showing U.S. consumers pay three to nine times more for an EpiPen than consumers in other developed nations. It says the $600 price tag in the U.S. compares to $69 in the UK and $98 in Belgium.
"The EpiPen clearly is profitable at prices far lower than Mylan's U.S. prices," said Robert Weissman, president of Public Citizen. "Mylan has dramatically hiked the price simply because it could – not because it needed to recover any cost of making the product."
Mylan did not invent the EpiPen, but purchased the patent in 2007. Public Citizen says it then began selling a package containing two EpiPens for around an inflation-adjusted price of $109. The consumer group said the medicine in the device has not changed since then, nor has the device itself. Even so, it has raised the price by about $500.
Life-saving product
What makes the issue all the more sensitive is that the EpiPen is a life-saving device. The medicine it injects is an antidote to allergic shock, and many of the consumers who depend on it are children.
Peter Maybarduk, director of Public Citizen's Access to Medicines group, says it appears the company is simply taking advantage of millions of people who are doing their best to protect their families from life-threatening allergic reactions.
What lawmakers want to know, however, is whether the company can justify the price it charges the federal government for the devices. The company is already under investigation by two states to determine if it overcharged state Medicaid services.
---