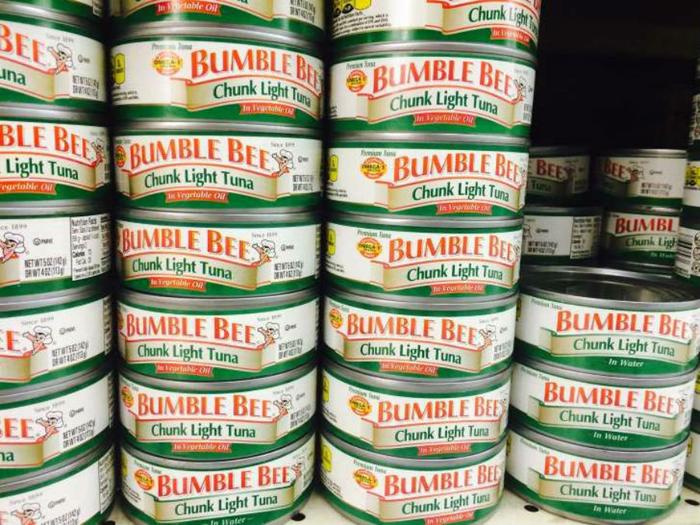 Federal prosecutors have secured an indictment against Christopher Lischewski, the CEO of Bumble Bee Foods, on one count of price fixing.
The indictment, returned by a grand jury in San Francisco, claims that Lischewski conspired with others in the industry, from November 2010 to December 2013, to set prices for canned tuna.
Through his lawyer, Lischewski said he is innocent.
"When the facts are known and the truth emerges, Mr. Lischewski will be found not guilty, and that vindication will rightfully restore his good name," attorney John Keker said in a statement to the media.
Lengthy investigation
Prosecutors began investigating possible price collusion in the canned tuna industry during the Obama administration, focusing on three companies – Bumble Bee, StarKist, and Chicken of the Sea. Former StarKist executive Stephen Hodge entered a guilty plea to a price-fixing charge in 2017.
In a separate action, retail giant Walmart filed a civil suit last year claiming that the industry illegally set canned tuna prices over a five-year period.
"The Antitrust Division is committed to prosecuting senior executives who unjustly profit at the expense of their customers," said Assistant Attorney General Makan Delrahim, of the Justice Department's Antitrust Division. "American consumers deserve free enterprise, not fixed prices, so the Department will not tolerate crimes like the one charged in today's indictment."
Defrauding consumers
FBI Special Agent in Charge John F. Bennett said the indictment shows that corporate executives will be held accountable for actions that occur on their watch, especially when they "defraud American families."
According to the National Fisheries Institute, U.S. consumers eat about 1 billion pounds of canned and pouched tuna a year. Only coffee and sugar exceed canned tuna in sales per foot of shelf space in grocery stores. In 2007, Americans ate 2.7 pounds of canned tuna per capita.
The one-count felony indictment claims that Lischewski, through meetings and other forms of communication, carried out a conspiracy by agreeing to fix the prices of packaged seafood.
The Justice Department says Bumble Bee Foods has already pleaded guilty and been sentenced to pay a criminal fine of at least $25 million as a result of the investigation.