---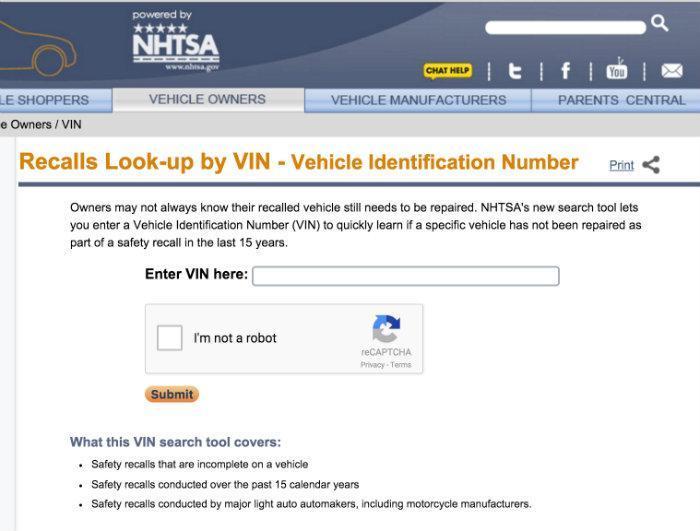 A non-profit auto safety group has sued U.S. Transportation Secretary Anthony Foxx for failing to set up a public website revealing safety concerns for every car and truck model.
The Center for Auto Safety's suit notes that Congress instructed the Department of Transportation (DOT) three years ago to establish a website showing every communication from automakers to dealers and consumers about safety defects broken down by make, model, and year.
The National Highway Traffic Safety Administration (NHTSA) lists recalls -- but not service bulletins -- in a convoluted and difficult-to-use database that requires the consumer to have the vehicle identification number (VIN) to look up recalls. This is useless to consumers who are looking for outstanding recalls and bulletins on different models they are considering buying, critics have noted. 
"DOT failure to implement the law costs consumers money for repairs that covered by Service Bulletins and endangers their lives by witholding Service Bulletins that disclosures [sic] defects that can cause crashes, deaths and injuries," Clarence Ditlow, the center's executive director, said.
"Today the Center for Auto Safety filed suit against DOT Secretary Foxx to force the Secretary to do what the law so clearly requires," Ditlow added. "This is yet another example of where voluntary and cooperative action by the auto industry so praised by Secretary Foxx fails." 
The Congressional mandate in question is the "Moving Ahead for Progress in the 21st Century Act'' enacted on July 6, 2012. It clearly states that "the Secretary shall make available on a publicly accessible Internet website, a true or representative copy of each communication to the manufacturer's dealers or to owners or purchasers of a motor vehicle or replacement equipment produced by the manufacturer about a defect or noncompliance with a motor vehicle safety standard prescribed under this chapter in a vehicle or equipment that is sold or serviced."  
---