---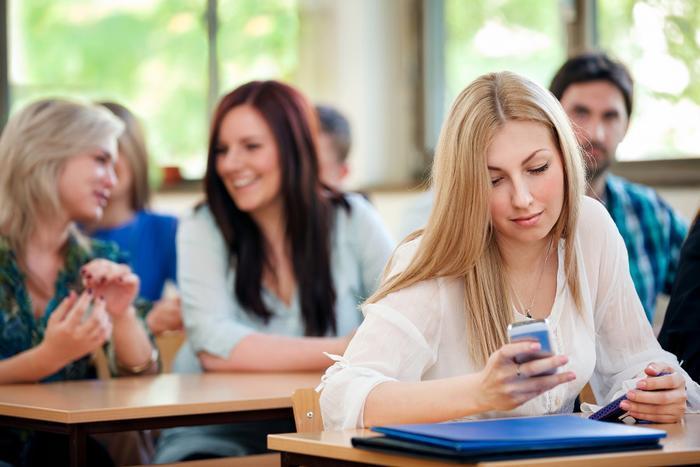 New York City's Department of Education is lifting its ban on cell phones.
Former Mayor Michael Bloomberg instituted the ban originally. Many parents weren't as happy about the ban as it made it difficult to get in touch with their kids. It made it hard to make after-school arrangements and made it tough for kids to get in touch with their parents.
Not every school complied with the ban. Some schools let kids carry them as long as staff members didn't see them. It was almost a don't ask don't tell sort of policy. On the other end of the spectrum, schools that had metal detectors kept a very strict ban on the phones. In the latter scenario, it created a big business for trucks that would let you park your cell phone for a dollar a day while you were in school.
Enter Mayor Bill de Blasio who made a campaign promise to bring cell phones back to the city's schools. His Honor has a son in high school and said he felt felt it was important thing for his son to have a phone in case of an emergency. Mayor de Blasio announced the revised regulation Wednesday at Brooklyn's High School of Telecommunications Arts and Technology.
Schools will now be free to institute their own policies regarding the use of cell phones.
A few things will remain consistent in all schools, including the prohibition of cell phones during examinations as well as during internal emergency drills and exercises. Schools will have a range of options for discipline in cases where cell phones are misused, including confiscation.
Among the policies open to schools are:
Store mobile devices in backpacks or a designated location during the school day;
Allow mobile devices to be used during lunch or in designated areas only; and
Allow mobile devices for instructional purposes in some or all classrooms.
"This new policy recognizes that, in this day and age, technology is very much a part of students' and families' everyday lives," said Xhenete Shepard, principal of High School of Telecommunication Arts and Technology. "Our time is better spent not fighting technology, but rather helping students recognize how to use technology productively and responsibly. This is a common-sense reform, and I look forward to the positive impact it will have on my students and school."
The proposed changes still must be approved by the Panel for Educational Policy. If approved, they will go into effect on March 2.
---