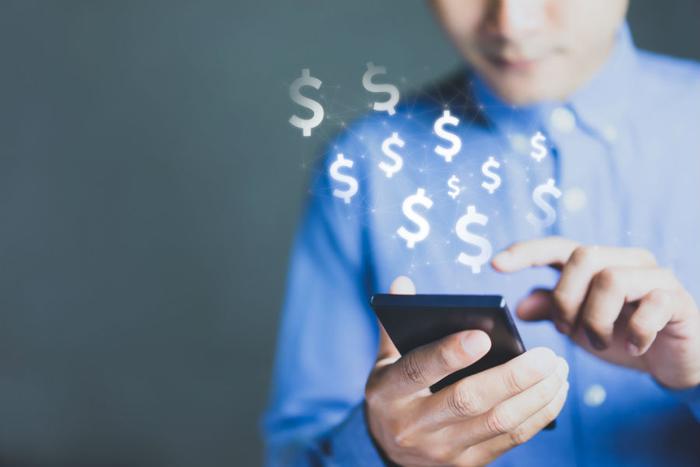 Over the past two years, consumers have been benefiting from competition between wireless companies, as cell phone providers have been rolling out unlimited data usage and lower bills as a means of securing customers.
Now, with new consumer-price data, the continued hype over promotions seems to be fading out. According to the Labor Department, the consumer-price index -- an indicator of current offers from wireless providers -- showed a 0.3 percent increase in June from last year.
"In terms of promotional intensity, things have cooled quite a bit," said Jeffrey Moore, lead researcher at Wave7 Research.
CTIA -- a telecommunications trade group -- reported that 95 percent of American adults now own cell phones. In all, they used 15.7 trillion megabytes in mobile data in 2017 -- up from 4.1 trillion in 2014. These numbers complicate the work of wireless providers that need to spend money to keep up with the ever-increasing demands of the industry, and also try to keep and win new customers.
Cutting back on discounts
Back in February, executives at Sprint and T-Mobile -- two companies that have been most aggressive in cutting prices -- revealed they would be cutting back on discounts for the remainder of the year. Though T-Mobile made a bid to acquire Sprint in April, the deal raised eyebrows in the Senate, as many Senators feared it would decrease competition for consumers and, ultimately, raise prices.
Former Sprint executive Matt Carter reported that both Sprint and T-Mobile have been leading the charge among wireless providers when it comes to offering discounted pricing plans in an effort to gain subscribers. However, doing so leaves the companies with less money to not only pay their debt, but also invest in network upgrades.
"At some point in time, you have to have some stabilization around your pricing plans to be able to meet all the various needs they have," Carter said. He also noted that when Sprint and T-Mobile cut back on price discounts, it allowed "AT&T and Verizon to hold steady" on their pricing plans.
The fine print in wireless plans
Sprint recently announced a new wireless plan, offering customers a tiered plan that replaced its previous five lines for $100 option. Sprint's new top tier plan with five lines will cost customers $22 per line per month -- a $20 increase from the previous promotion.
Like other wireless companies, Sprint is also offering customers plans with a choice of the video-streaming service Hulu and the music-streaming service Tidal, as well as a more basic unlimited plan.
"Including that kind of content is becoming important," said Dow Draper, Sprint chief commercial officer. Draper also noted that customers' bills are likely lower than before when factoring in the additional benefits of the new plans.
Similarly, AT&T has been offering customers subscriptions to DirecTV and HBO, while T-Mobile began offering access to Netflix with wireless plans.
Last month, Verizon unveiled a new -- but also pricier -- unlimited data plan entitled "aboveunlimited." The new plan allows customers to select different tiers of unlimited data plans within one single plan. Despite the raise in price, Verizon executives are confident with the new plan, as it gives customers the opportunity to choose the plan that best suits their needs for every person in the family.
"I think it's fair to say objectively based on our performance since some of our competitors changed their offerings, we've not seen any increase in our churn," said Ronan Dunne, president of Verizon Wireless. "We've continued to see high levels of customer engagement and satisfaction."