---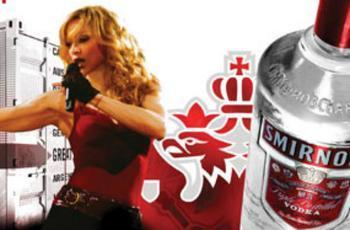 Celebrities supplement their income quite nicely by doing endorsements for consumer products, especially food and drink items aimed at kids. How many of these are healthful?
Practically none, according to researchers at NYU Langone Medical Center, who say celebrity-driven advertising is contributing to the alarming rise in childhood and teen obesity.
Soda and other sugary drinks, fast food, and sweets are among the most common products endorsed by famous music personalities, according to the study, being published today in Pediatrics.
Not surprisingly, none of the stars identified in the study endorsed fruits, vegetables, or whole grains. Only one endorsed a natural food that's considered healthy -- pistachios.
Leads to overeating
"Because of our nation's childhood and teenage obesity public health crises, it is important to raise awareness about how companies are using celebrities popular with these audiences to market their unhealthy products," said Dr. Marie Bragg, who is also a faculty member at the NYU College of Global Public Health. "Research has already shown that food advertising leads to overeating, and the food industry spends $1.8 billion per year marketing to youth alone."
The study is believed to be the first to use a rigorous nutritional analysis to evaluate healthfulness of food and drinks marketed by music stars, reviewing dozens of advertisements over a 14-year period.
Food & beverage companies spend $2 billion a year on youth-targeted ads, with American children seeing approximately 4,700 ads each year and teens viewing 5,900 ads per year, according to Institute of Medicine research quoted in the study.
There were about 313 million views of the YouTube video versions for food and beverage endorsements associated with celebrities in the study's sample. Celebrity food endorsements promote higher product preference, and exposure to any kind of food advertising is linked to "excessive consumption," according to research.
"These celebrity endorsement deals are often worth millions of dollars each, suggesting companies find them critical for promoting products," said Dr. Bragg.
Celebrities should use their influence to promote more healthful marketing and encourage consumption of healthy foods, the researchers suggest.
"The popularity of music celebrities among adolescents makes them uniquely poised to serve as positive role models," said Alysa N. Miller, MPH, study co-author, and research coordinator in the Department of Population Health. "Celebrities should be aware that their endorsements could exacerbate society's struggle with obesity -- and they should endorse healthy products instead."
---