---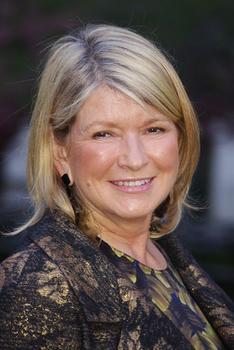 For some reason, there's something exciting about purchasing a product that's associated with a celebrity.
It may be because we're fans of a particular TV personality or movie star that makes buying one of their items seem more eventful than buying something that doesn't have that same celebrity association.
Or maybe we somehow transfer our admiration for that particular celebrity to their products, and just assume their items will be high quality simply because their shows or movies are high quality.
Also, when we're talking about celebrity-endorsed products, it's important to establish the difference between a person like Tiger Woods, who may attach his brand to a newly released watch for example, and a person like the TV host and cook Rachel Ray, who uses her celebrity to pretty much only release products within her field of expertise.
In the Tiger Woods example, you know the successful golfer probably didn't have anything to do with the actual design and quality of the watch, whereas Rachel Ray's expertise in the kitchen gives her products a certain amount of credibility.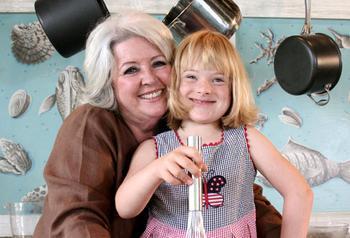 Both Martha Stewart and Paula Deen fall into this category of celebrities releasing a series of products that are associated with the areas of their professions that made them famous, but of the two moguls, who has fared better among ConsumerAffairs readers, in terms of their products being up to snuff and working like they're supposed to?
A closer look
Before we answer that, a little look at both celebrities and the products they sell and, at least sometimes, stand behind.
Truly, it's not really an equal playing field if you match Paula Deen up against Martha Stewart when it comes to the amount of products available, and the mere fact that Stewart is arguably the biggest celebrity name in the area of home and garden products.
Also, Stewart has pretty much been the go-to person for ideas on everything from home decorating to hosting events, so she amounts to pretty fierce competition.
Since Paula Deen burst onto the television scene in 2002, she's also become a household name and her everybody's aunt persona has almost become synonymous with Southern cooking itself -- at least on TV.
And although having a much later start than Martha Stewart, Deen has still managed to put together an impressive array of products.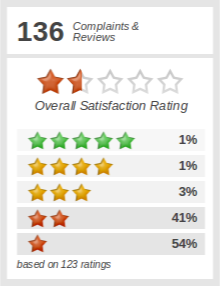 On the website Pauladeenstore.com consumers can buy everything from pots and pans, cooking tools, dishes, tableware and a bunch of other items that many consumers have given a try.
But again, which celebrity product has done the best among our readers in terms of quality and people having the best overall customer experience?
Well, Paula Deen's cookware received one and a half out of five stars, and upon reading the reviews, a good number of people have complained about her cookware either fading in color or even bleeding color, as happened to Cathy of Richboro, Pa.
"Red Paula Deen Cookware that was purchased from Walmart and as a gift to me is less than one year old and all bottoms are bleeding off on dish towels continually," Cathy wrote in a ConsumerAffairs posting.
"The inside of the cookware has held up great but not the bottoms/outside of the cookware. I wish a replacement if this issue has been corrected; otherwise a full refund to purchase other cookware."
Apparently, only the bottom of Cathy's cookware began to wear out quickly, and the inside still remained intact, but other readers weren't as fortunate.
"My wife and I bought a set of Paula Deen's pot and pan set a little over a year ago," wrote Ken of Oak Harbor, Wash. "Within six months, the Teflon was peeling from the 10-inch skillet on the inside bottom. Now most of the pots and pans are peeling Teflon from various places."
"We still have the first set of pots and pans we bought after we were married. That was 43 years ago," he added.
"Those pans still are not peeling any Teflon; they just look a little worse for wear on the outside of them, which is why we elected to buy a new set. We chose Paula Deen's red set because we like the color scheme."
In fact, readers say, many of Deen's cookware products had either arrived with missing parts, started to peel and chip and some readers even complained of pots and pans developing little holes in them quickly after purchase.
Notorious tables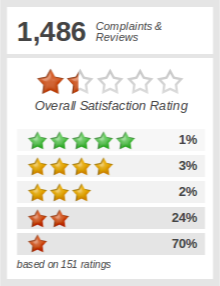 And what about Ms. Stewart's products?
Her products ranked about the same as Paula Deen with the average perhaps being pulled down by her infamous exploding glass-topped tables.0
"I bought the Mallorca II Martha Stewart set about two months ago from Home Depot and I woke up this morning to it being shattered all over the ground," wrote Lydia of New Hampshire in her ConsumerAffairs posting.
"There was nothing around it to cause it to break. I have had this for two months and when I went to Home Depot this morning, they told me the glass is not under warranty. My only option is to pretty much buy a new set. I am very angry and disappointed that this product has not been taken off the shelves.
Sheri of Columbia, Md., had a similar problem when she found also found her patio table shattered for seemingly no reason.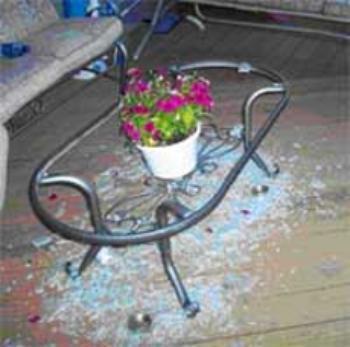 "On Friday, I was thinking about eating out on my deck for the holiday weekend and to my surprise, there was glass everywhere," she wrote. "I had to go buy a shop vac and there are still shards in the slats and underneath. I called the manufacturer and they said the glass was not warrantied."
As a matter of fact, many people in our review section, pretty much back to back, found that Martha Stewart's glass tables somehow imploded for no particular reason -- on the first page of reviews alone, there were over 20 comments that all listed the same problem of glass on the tables shattering.
Eternal problem
This is, by the way, a problem that goes back practically to the beginning of time. There have been lawsuits, demands of all sorts and even a reported bankruptcy by one of Martha's suppliers.
But Ms. Stewart herself has never deigned to comment, apologize or even acknowledge the problem. Nor, needless to say, has she fixed it.
And so, although many consumers said they still loved Martha Stewart and Paula Deen, it goes to show you, that even though we may love watching a particular celebrity on television, it certainly doesn't mean that we'll love their products just as much.
---