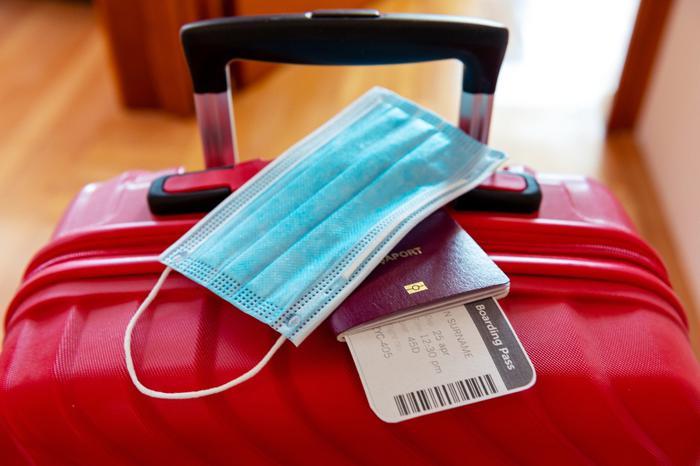 The Centers for Disease Control and Prevention (CDC) will require all airline passengers entering the U.S. to test negative for the coronavirus (COVID-19) before traveling. The rule takes effect on Jan. 26.
The agency said testing before and after travel is a "critical layer" that can help slow the spread of COVID-19. This strategy is consistent with the current phase of the pandemic and more efficiently protects the health of Americans, the CDC said in a statement.
The rule requires all passengers to get a COVID-19 test no more than three days before their departure, and airlines will require further proof of negative test results as part of the boarding process. Travelers who were previously infected with the virus can substitute documentation of their recovery instead of taking a test. Other than that, the CDC says airlines will make no exceptions.
A mix of precautions
The CDC cites the dramatic increase in COVID-19 cases in the last six weeks, as well as the additional variants of the SARS-CoV-2 virus that continue to emerge in countries around the world. Of special concern is evidence that the variants spread between people more easily.
"Testing does not eliminate all risk," said CDC Director Dr. Robert R. Redfield. "But when combined with a period of staying at home and everyday precautions like wearing masks and social distancing, it can make travel safer, healthier, and more responsible by reducing spread on planes, in airports, and at destinations."
Once people arrive at destinations within the U.S., the CDC recommends that they get tested again within three to five days. They are also advised to quarantine for seven days.
The requirement was first floated in late November when the CDC updated its travel guidelines and suggested that travelers get tested one to three days before their flight and three to five days after travel, plus stay isolated for an additional 7 days.
Officials said they saw the need to make the suggestion a requirement because of the increasing spread of the virus. The situation is nearing the breaking point in Los Angeles, with area hospitals operating at near capacity.