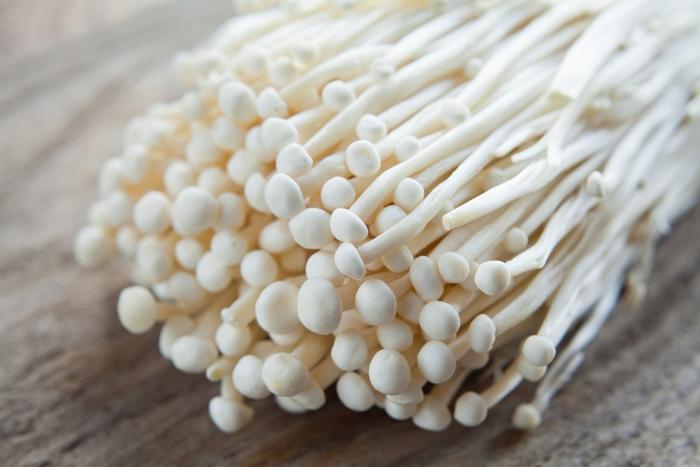 While the world around us is swirling with coronavirus-related news, there's also reports that a new listeria contamination connected to enoki mushrooms has caused four deaths and the hospitalization of 36 others across 17 states.
The Centers for Disease Control (CDC) says the recalled mushrooms are distributed by Sun Hong Foods and have "the potential to be contaminated with Listeria monocytogenes, a bacterium which can cause life-threatening illness or death." The agency advises consumers to take extra precautions, even if the mushrooms do not look or smell spoiled.
Advice for consumers
The CDC provided guidelines that consumers, food service operators, and retailers should all take. That advice is listed below.
Do not eat, serve, or sell any recalled enoki mushrooms distributed by Sun Hong Foods.

Check your refrigerator for recalled enoki mushrooms and return them to the purchase location or throw them away.

Do not eat any food made with recalled enoki mushrooms, even if some was consumed and no one became sick.

If the packaging says "Product of Korea," it's best to avoid the product until investigators determine if additional products are linked to illness.

Wash and sanitize any surfaces and containers that may have come in contact with the recalled enoki mushrooms. Listeria can survive in refrigerated temperatures and can easily spread to other foods and surfaces.

Call your healthcare provider if you have consumed recalled enoki mushrooms and are experiencing symptoms of a Listeria infection.
Any consumer who's purchased any Sun Hong Foods Inc. mushrooms and has questions can contact the company at 1-323-597-1112. Monday - Friday 8:00 AM - 4:00 PM and Saturday 8:00 AM to 12:00 PM PST.