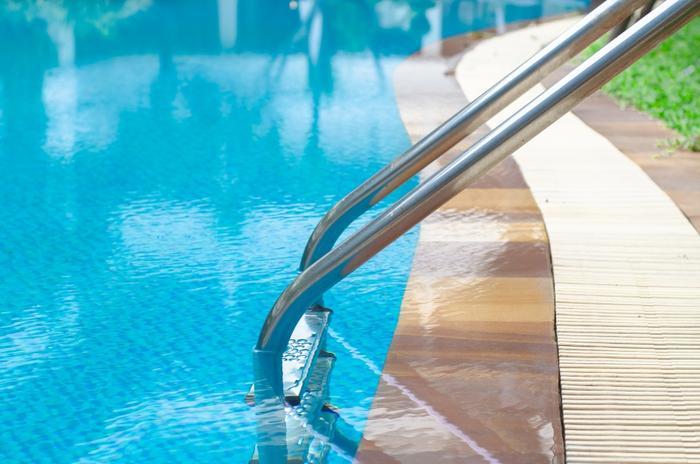 With the summer weather heating up, consumers are heading to the pool to beat the heat. But the Centers for Disease Control and Prevention (CDC) is warning consumers about a highly contagious fecal parasite that could be lurking in the water. 
According to the agency, cases of cryptosporidiosis, known as "crypto," are on the rise, and the fecal parasite, which causes diarrhea for up to three weeks, can stay alive in pool waters for up to seven days. 
"During 2009-2017, 444 cryptosporidiosis outbreaks, resulting in 7,465 cases were reported in 40 states and Puerto Rico," the CDC reported. "The number of reported outbreaks has increased an average of approximately 13 percent per year."
Steering clear of infection
To stay safe at the pool this summer, it's important for consumers to know how crypto spreads, what the symptoms are, and how to steer clear of infection. 
The pool is the most common way for crypto to spread, as the chlorine water allows the parasite to stay active and infect swimmers for up to one week; ingesting even a small amount of infected water can lead to illness. 
Consumers can contract the infection by drinking contaminated or untreated water, touching their mouths with contaminated hands, eating undercooked food, or drinking unpasteurized milk or apple cider. 
If infected, it typically takes an average of one week to feel symptoms -- though they can crop up as soon as two days, or as long as one week -- after infection. Symptoms typically persist for up to two weeks, though those with healthy immune systems can kick the infection faster. 
Diarrhea is the most common symptom of being infected with the crypto parasite, and swimming should be avoided if diarrhea starts; however, vomiting, fever, dehydration, stomach cramps, and weight loss are also common. 
Children are at the greatest risk of becoming infected, but the crypto parasite can affect anyone who comes in contact with the bacteria. Infection is preventable as long as consumers practice good hygiene and avoid the water for up to two weeks if they notice any symptoms. 
To see the CDC's full list of prevention tips, click here. 
Being safe this summer
Recently, the CDC released tips for consumers to follow when swimming this summer to ensure that each time in the water is safe and accident-free. 
But safety this summer extends beyond just the pool, so the agency also released summer safety tips for those traveling abroad, staying safe from insect bites, beating the heat, and more.