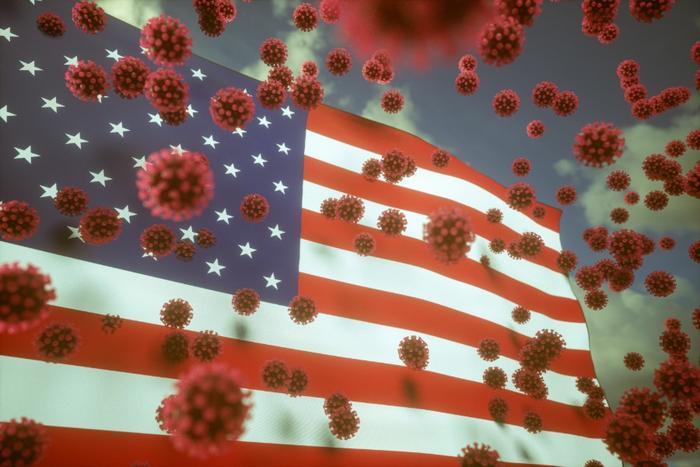 As states begin reopening, the U.S. Centers for Disease Control and Prevention (CDC) says at least 28 states aren't reporting probable new COVID-19 cases.
The CDC defines "probable" cases as those where individuals are showing symptoms of the virus but haven't gotten confirmation that they have it through a lab test. "Probable" also applies in cases where coronavirus was named as a cause or contributing cause of death but not definitively named as the cause of death due to lack of lab test confirmation.
Health officials say these cases should be included in the total case count for mapping purposes. However, some states aren't reporting probable cases. The Trump administration's three-phase plan to reopen states is underway, but now the CDC says 26 states are seeing an increased or steady rate of new cases. 
Tracking the spread as lockdowns lift
More than 1.9 million Americans have been infected in the past four months, according to data compiled by Johns Hopkins University. The number of U.S. deaths from the virus has risen to 110,771. 
An accurate tally of cases is critical because it helps officials track the virus' spread and make reopening decisions. States that haven't reported probable cases include California, Florida, New York, and Texas, which are among the more densely populated states.
Over the last week, Texas and Arizona reported seeing an uptick in new cases. Utah's state Rep. Suzanne Harrison said she was very concerned about the recent increase in cases in her state. On June 6, she tweeted that the positive test rate had doubled from the day prior -- from 9.4 percent to 18.5 percent. 
"Please be careful. Practice social distancing. Avoid crowds. Use masks where appropriate. Wash your hands," she said. 
In California, state officials are gearing up to begin reopening the economy on Friday. Only counties that have met certain thresholds on the number of cases, testing, and preparedness will be allowed to start reopening.
On Tuesday, Michigan reopened significant areas of business activity. Consumers in the state can now go to bars and restaurants, neighborhood swimming pools, and the zoo for the first time since March.