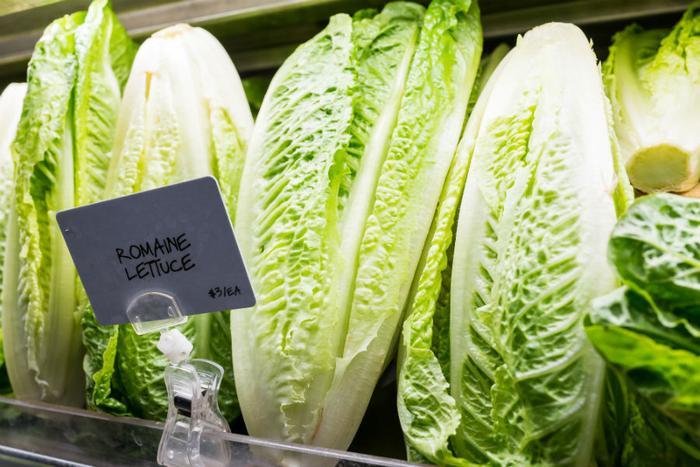 After having sickened more than 60 consumers in 16 states, federal health officials now believe the romaine lettuce E. coli outbreak is behind us.
In an updated Food Safety Alert, the Centers for Disease Control and Prevention (CDC) said that, as of January 9, 2019, the outbreak "appears to be over."
The outbreak, which was first announced just days before Thanksgiving, was ultimately traced to some growing regions of Northern and Central California.
All told, 62 people became sick as a result of the outbreak. Of that number, 25 were hospitalized for their symptoms. No deaths were reported as a result of the outbreak, and no one has become ill since December.
Contaminated romaine no longer available
Any potentially contaminated romaine lettuce should no longer be available on the market, the U.S. Food and Drug Administration (FDA) said. The agency said it will continue to investigate potential sources and contributing factors that led to the outbreak in order to aid its prevention efforts.
Last month, the CDC identified the outbreak strain of E. coli (O157:H7) in sediment collected within an agricultural water reservoir on the Adam Bros. farm in Santa Barbara County, Calif. In light of the results of the investigation, the farm recalled their red leaf lettuce, green leaf lettuce, and cauliflower.
While Adam Bros. was one likely source of the contamination, the CDC continued to stress that "no common grower, supplier, distributor, or brand of romaine lettuce" was identified as the source of the outbreak.
Food safety inspections have largely been put on hold due to the government shutdown, but the FDA says active investigations are continuing.