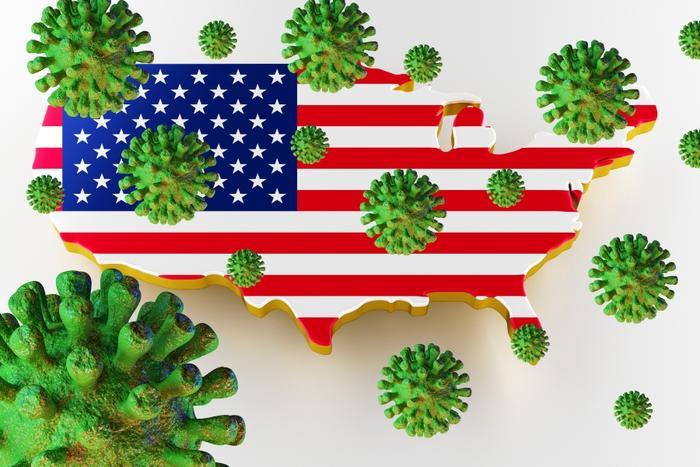 The COVID-19 infection numbers continue to rise in the U.S. -- 2,422,312 confirmed cases as of Friday morning. If you break that down, the big culprits are some 30 U.S. states which have produced a 54 percent hike in the last 14 days. 
But federal health officials caution that those numbers are likely to underestimate the total number of people who've been infected with the coronavirus -- possibly as much as 10 times over.
Dr. Robert Redfield, director of the Centers for Disease Control and Prevention, says that total comes from antibody tests showing more than 20 million people have been infected with the coronavirus, most of them without ever knowing it.
Antibody tests -- which may detect active infections and whether a person had been infected in the past -- have become a nationwide focus for health officials in the last month. Redfield says his rough estimate is now 10 to 1. 
The numbers vary on exactly how many Americans have been infected, but most experts agree that number is somewhere between 5 and 8 percent, with higher numbers in some regions such as New York. 
For Redfield, that 5-8 percent number means that 90 percent or more have not been infected but are vulnerable to the virus, and the U.S. needs to pick up its pace in trying to keep that number from growing further. 
People are getting lax
The sudden surge in confirmed cases comes as no surprise to at least one health expert.
"Every epidemiologist was telling, screaming as loud as we could, that three weeks after Memorial Day, we'd have a peak in the cases, and five weeks after Memorial Day we'd begin to see a peak in hospitalizations and deaths," epidemiologist Larry Brilliant told CNN late Thursday.
"If you let everybody out without face masks and without social distancing in the middle of a pandemic, this is what was predicted."
Brilliant has plenty of company for his opinion. In New Mexico -- one of nine new states hesitating over its plans to reopen -- the state's governor, Lujan Grisham, also took her citizens to task for failing to wear face coverings and maintaining social-distancing measures. "New Mexicans have actually gotten really lax about wearing masks and taking this seriously," she said.
Stricter actions needed
Calling off concerts, parades, or baseball games helps, but officials say it's going to take more than that to curb new cases of COVID-19.
The new developments mark a "heartbreaking situation" that calls for stricter actions ASAP, Dr. Peter Hotez of Baylor College of Medicine in Houston, told CNN. "We have to save lives at this point," he said.
Down the road in Austin, mayor Steve Adler said hospital beds keep filling up with virus patients. If the rate keeps up, he says local hospitals will be at maximum capacity in the middle of July.
"Pausing will not make things better," Adler told CNN. "We need to do something that's different than that. The status quo will not protect us."