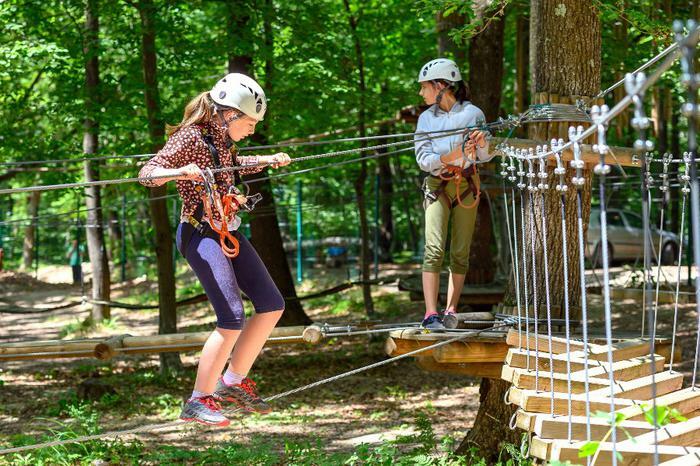 In new guidance issued Sunday, the Centers for Disease Control for Prevention (CDC) said summer camps can safely operate this summer as long as certain precautions are followed. 
The CDC said youth and summer camps can play an important role in children's lives, offering kids "opportunities to try new activities, develop relationships and social skills, and be physically active." 
"In addition to allowing for free play and unstructured learning, many camps also incorporate educational content, which can help prevent summer learning loss," the CDC said. "The present guidance is intended to help camp administrators operate camps while preventing the spread of COVID-19 and protecting campers, their families, staff, and communities." 
Limiting COVID-19 spread in camps
Although the nation is in a much brighter place than it was last summer, the COVID-19 pandemic is still present. Because of this fact, the CDC recommends a "consistent and layered"  approach to COVID-19 transmission prevention. 
To limit the spread of the coronavirus among children, families, and camp staff, the CDC recommends: 
Keeping kids three feet apart. Children must be at least 3 feet apart from each other most of the time, which mirrors the agency's recommendation for schools. Six feet of social distancing is still recommended for children while eating and drinking.

Maintaining six feet of distance between adults. Camp counselors and adults present should stay at least 6 feet away from each other and children. 

Having most activities outdoors. If summer camps do have activities indoors, they should leave windows and doors open. "Bringing fresh, outdoor air into your facility helps keep virus particles from concentrating inside," the CDC said.

Encouraging mask use. Masks are recommended for anyone who can wear one except when doing activities that preclude mask-wearing, such as eating and drinking or swimming.

Encouraging vaccination. The CDC encourages camp employees over the age of 16 to get vaccinated as soon as possible. The vaccines currently in use have not been approved for those under the age of 16, and health officials have noted that children are far less likely to become severely ill or spread the virus.