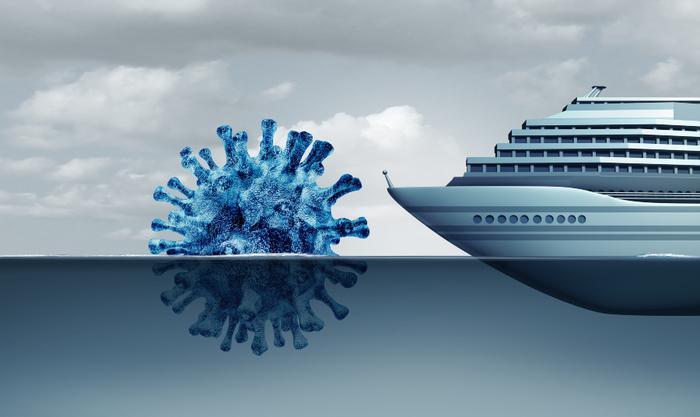 The Centers for Disease Control and Prevention (CDC) has lifted its pandemic-led No Sail Order for cruise ships, reallowing cruise ship companies to get back in the seas with travelers on board for the first time in seven months. However, the agency is going into this ban-lifting with caution because it could be right back in the same spot if COVID-19 outbreaks reemerge.
"Outbreaks of infectious diseases can happen on cruise ships because people spend time close together and with travelers from many countries," the CDC said when outlining its new position.
"The current scientific evidence suggests that cruise ships pose a greater risk of COVID-19 transmission than other settings because of the high population density onboard ships, which are typically more densely populated than cities or most other living situations. While this is one contributing factor, CDC's surveillance data show that drastically decreasing population onboard without additional mitigation measures does not end transmission."
New guidelines and practice voyages
The CDC's approach to resuming passenger operations will be phased in rather than lifting it completely. The important things for cruise lovers to keep in mind include:
Testing and safeguarding crew: As the new plan takes effect, cruise operators will be required to perform COVID-19 tests and install safeguards for crew members. The CDC will be working with ship operators to make sure everything is in place and that each ship has the onboard laboratory capacity needed to test crew and future passengers.
Dress rehearsal: Once the crew's wellness meets the CDC's standards, ships will then do simulated voyages with volunteers playing the role of passengers. The purpose of that is to test cruise ship operators' ability to "mitigate COVID-19 risk, [certify that ships] meet specific requirements, and return to passenger voyages in a manner that mitigates COVID-19 risk among passengers, crew members, and communities." 
Proving cruises can operate safely
During both of the pre-public phases, the CDC is mandating that cruise lines demonstrate their compliance on testing, quarantine, isolation, sufficient onboard laboratory capacity, and social distancing requirements to protect crew members. Once a cruise operator can prove that, passenger travel will start to be phased in.
The CDC said cruise operators need to take this opportunity to safely resume sailing with passengers seriously. If they can't show that they're ready to safely resume business, then the agency won't hesitate to pull the plug again.
"The phases are subject to change based on public health considerations and cruise ship operators' ability to mitigate COVID-19 risk," the agency stated.