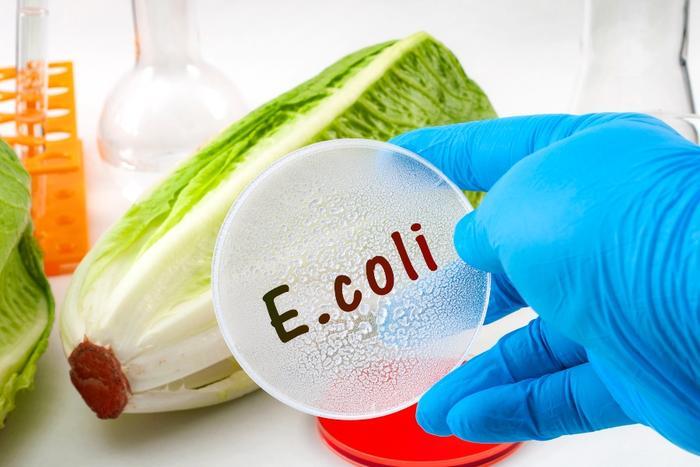 The Centers for Disease Control and Prevention (CDC) has launched a new investigation into an outbreak of E. Coli that has sickened consumers in six states.
The investigation, different from one that began in late October, has focused on romaine lettuce as the possible source of the outbreak. The agency notes that Tanimura & Antle recalled its packaged single-head romaine lettuce last week after officials in Michigan identified E. coli 0157:H7 in the product during routine sampling.
The single head of romaine lettuce with the UPC number 0-27918-20314-9 and labeled with a packed on date of Oct. 15, 2020, or Oct. 16, 2020, was sold in Alaska, Oregon, California, Texas, Arkansas, Oklahoma, Indiana, Nebraska, Missouri, Tennessee, Wisconsin, New Mexico, South Carolina, Washington, North Carolina, Ohio, Virginia, Massachusetts, Puerto Rico, and Illinois.
Ongoing investigation
The agency said whole genome sequencing revealed that the sample of romaine was the same as the strain identified among people who got sick during the outbreak. However, the CDC stopped short of identifying the lettuce as the source of the infection, saying the data alone is not enough to prove a link.
"The investigation is ongoing to determine if ill people got sick from eating recalled Tanimura & Antle packaged single head romaine lettuce," the agency said in its investigation notice.
The CDC said its probe is different from one launched by the U.S. Food and Drug Administration (FDA) that hasn't pinpointed a cause. In late October, the FDA said it didn't know what food was causing the illnesses or even if a food product was responsible.
The outbreak being investigated by the CDC has reportedly sickened 12 people in six states, with five of the illnesses being serious enough to require hospitalization. No deaths have been reported.
Advice to retailers and consumers
Do not eat, sell, or serve Tanimura & Antle's recalled external icon packaged single head romaine lettuce.

For retailers and distributors: the produce traceability Initiative (PTI) sticker is 571280289SRS1 and 571280290SRS1.

If you have symptoms of an E. coli infection, talk to your health care provider and write down what you ate in the week before you got sick.
The CDC is asking consumers who get sick to contact their state health department and report the illness.