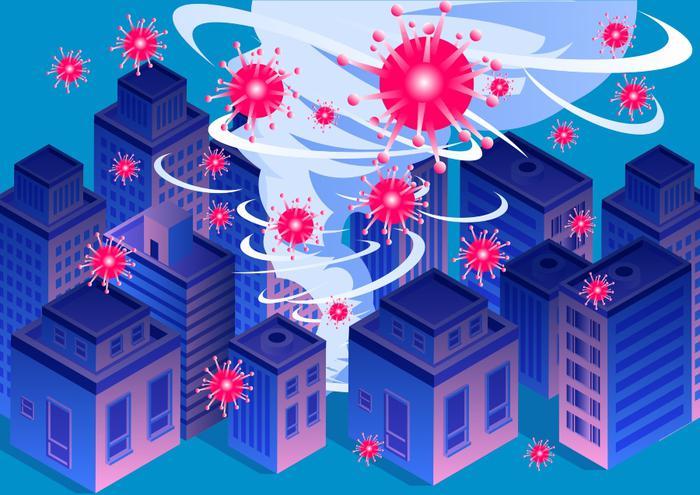 With tropical storm Isaias positioned to regain hurricane strength as it heads towards the Carolinas, the Centers for Disease Control and Prevention (CDC) has issued preparedness measures for anyone who might be in harm's way. 
The CDC, you ask? Yes, because during this hurricane season, the agency feels special emphasis needs to be placed on safely preparing, evacuating, and sheltering for storms while protecting yourself and others from COVID-19.
The checklist for both a hurricane and a pandemic
With the coronavirus acting as a difference maker, the CDC lays out four essential additions to its regular preparedness checklist: 
Be ready for evacuation
The ready-or-not attitude when it comes to hurricanes is a chief reason why the CDC says that people should take a look at their existing "go kit" and make sure it has coronavirus-related additions.
On top of the typical personal items that anyone can't do without during an emergency, the agency says to add coronavirus essentials such as hand sanitizer with at least 60 percent alcohol, bar or liquid soap, disinfectant wipes, and two cloth face coverings for each person. 
Other points the CDC wants people to take to heart include the following:
Staying with family or friends
Staying with friends or family in situations like these can be comforting, but the CDC cautions people that they still need to be vigilant no matter how well they think they know their kin or friends.
Talk to the people you plan to stay with about how you can all best protect yourselves from COVID-19, the CDC suggests. Also, take a hard look at who you might be sheltering with and give special consideration if either household has someone who is at a higher risk of developing severe illness from COVID-19, including older adults or people of any age who have underlying medical conditions. 
The everyday preventive actions such as covering coughs and sneezes, washing your hands often, and avoiding touching your eyes, nose, and mouth with unwashed hands cannot take a back seat to the hurricane, and the CDC emphasizes that these measures should be continued without fail.
The agency brings up one point that most people might not consider -- that both disasters and pandemic outbreaks can be emotionally stressful. 
"It is natural to feel anxiety, grief, and worry," the CDC says. "Coping with these feelings and getting help when you need it will help you, your family, and your community recover."