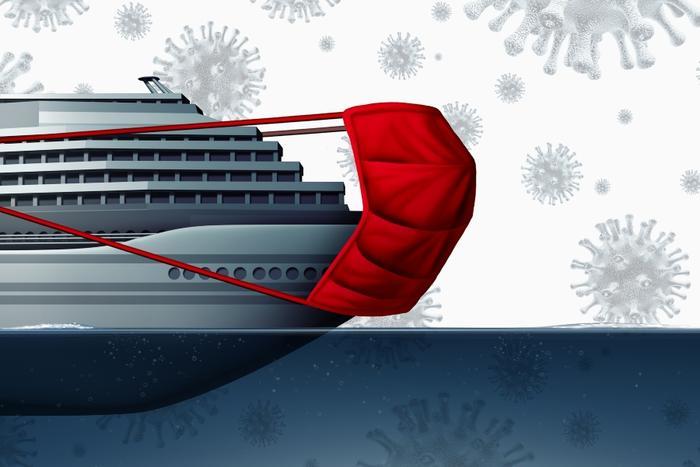 The Centers for Disease Control and Prevention (CDC) has extended its No Sail Order for all cruise ships.
Despite all the efforts of the medical communities on land, cruise ship travel has proved problematic and has dramatically increased the risk and impact of the COVID-19 outbreak within the United States when passengers disembark and return to their homes.
Over the past few weeks, at least 10 cruise ships were reported to have either crew or passengers that tested positive or showed symptoms of respiratory or influenza-like illnesses. Currently, the U.S. Coast Guard says there are more than 100 cruise ships still at sea with close to 80,000 passengers on board, either in or near U.S. ports and waters.
COVID: An ever-changing landscape
The path of the pandemic is proving to be a long and winding road. Estimates change almost daily, curves flatten in different places at different times, and the travel industry has been forced into a constant state of flux.
"We are working with the cruise line industry to address the health and safety of crew at sea as well as communities surrounding U.S. cruise ship points of entry," said CDC Director Robert Redfield. 
On Thursday, the Centers for Disease Control (CDC) updated its guidelines for cruise ships to help U.S. cruise ship travelers (passengers and crew) get back to America as soon and safely as possible while the COVID-19 pandemic lingers on. Additions to those guidelines include putting considerable weight on the shoulders of those cruise lines, making it their responsibility to get passengers and crew home on private or charter transportation.
Will cruising ever be the same again?
The next time someone goes cruising, they might be in for some major changes.
When Genting Cruise Lines' -- owner of upscale Crystal Cruises, et al -- returns to service after the COVID-19 shutdown, it's removing self-service buffets and limiting tour coaches for shore excursions to 50 percent capacity. In addition, passengers aged 70 and up must provide a doctor's certificate before they're allowed to travel. 
Those alterations only scratch the surface of Genting's more than 50 proposed changes. Company president Kent Zhu said that those and other changes will become the "new safety norm" for all brands and likely become industry-wide standards.
Will other cruise liners make changes, too? ConsumerAffairs reached out to the major cruise lines and asked if they'll be following Genting's lead.
As of press time, Carnival Cruise Line (Carnival, Princess, Costa, Holland America, Cunard, Seabourn et al) was the only one to respond, saying that it is "still formulating our plans which will build on the enhanced protocols we put in place previously."
Cruise ships are not the cause of this virus
Despite their heavy involvement in the current crisis, cruise industry officials want to make it clear that cruise ships are neither the source or the cause of COVID-19.
"The tragic reality is that even the best efforts of all—cruise ships, hotels, concert venues, movie theaters, universities, conferences, and even cities—could not keep this virus from affecting settings where people come together to socialize and enjoy shared experiences," Laziza Lambert, an official with the Cruise Lines International Association, told ConsumerAffairs. 
"There is no doubt that we, along with the rest of the world, will emerge from this crisis stronger for the challenges we have faced, and the lessons learned."