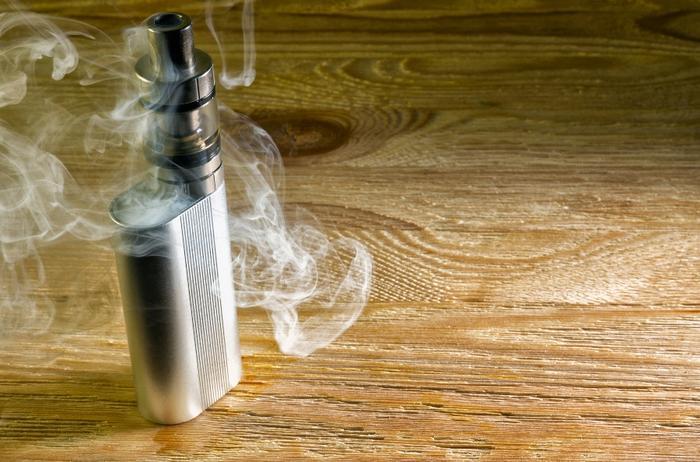 Health officials have identified vitamin E acetate as the cause of a mysterious lung illness linked to vaping that has sickened more than 2,000 people over the past several months. 
In an advisory published Friday, the Centers for Disease Control and Prevention (CDC) announced that a majority of the lung fluid samples of 29 patients from 10 different states tested positive for the presence of the substance. 
"Vitamin E acetate is used as an additive in the production of e-cigarette, or vaping, products," the CDC noted in its report. "This is the first time that we have detected a potential chemical of concern in biologic samples from patients with these lung injuries."
The agency added that it continues to recommend that people refrain from using e-cigarettes or vaping products that contain THC, "particularly from informal sources like friends, or family, or in-person or online dealers." 
"We will continue to provide updates as more data become available," the CDC said. 
'Strong culprit'
The FDA initially raised suspicion that the vitamin supplement was causing a surge in lung illnesses back in September, saying it had found it in cannabis products used by many people who had gotten sick over the summer. 
At the time, federal health officials stopped short of naming the substance as the definitive cause of the lung injuries. CDC officials say that the latest findings are a huge step toward finding the primary cause of the illness, although more tests are still needed for confirmation. 
"These new findings are significant," Dr. Anne Schuchat, the principal deputy director of the CDC, said during a press briefing on Friday. "We have a strong culprit."
The CDC said it hasn't ruled out the possibility that other ingredients have caused the illness. However, the fact that 23 of the 29 lung fluid samples of people with the illness had vitamin E acetate in them is "noteworthy." 
In total, the vaping-related lung illness — which was recently named "EVALI" -- has sickened 2,051 people and been tied to 39 deaths. The illness has been reported in every state except Alaska, as well as in Washington, D.C. and one U.S. territory.