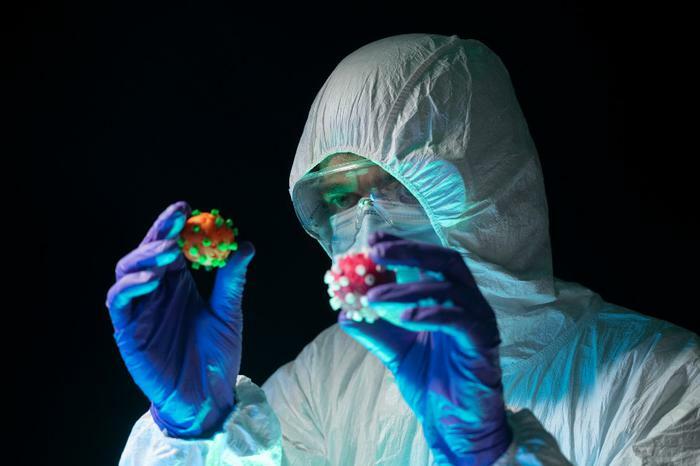 New COVID-19 variants could potentially reverse a recent decline in infections and hospitalizations, warned CDC Director Dr. Rochelle Walensky. 
In a White House news briefing this week, Walensky said the new, more contagious version of the virus -- known as the B.1.1.7 strain -- poses a "threat" to the nation. As such, she said it's important that Americans continue mask-wearing and social distancing.  
"The continued proliferation of variants remains a great concern and is a threat that could reverse the recent positive trends that we are seeing," Walensky said. "Please continue to wear a mask and stay 6 feet apart from people you don't live with. Avoid travel, crowds and poorly ventilated spaces and get vaccinated when it's available to you."
Undergoing mutations
The nation has seen an encouraging drop in COVID-19 cases of nearly 20 percent since last week. However, Walensky said the seven-day average of 119,000 cases a day is still "dramatically higher" than the number of cases reported at the peak seen last summer. The emergence of new variants is also a sign that the nation isn't out of the woods. 
The B.1.1.7 variant was first detected in the U.K. in December, prompting a new wave of lockdowns and outbreak concerns. As of Sunday, Walensky said the CDC had identified 690 cases of the variant in the U.S. Public health officials have also identified six cases of the South African strain and three cases of P.1, a variant first identified in travelers from Brazil.
Walensky said federal and state officials have ramped up genome sequencing efforts over the past three weeks with the aim of preemptively detecting other variants that could pose a threat. 
"We are anticipating we might find more" cases in the coming weeks, she said.
Fauci pushing vaccinations
Dr. Anthony Fauci, the nation's leading infectious disease expert, said recently that the best thing Americans can do now is to get vaccinated as soon as possible. He pointed out that the virus can't mutate if it can't replicate. 
"The only way a virus mutates (is) if it can replicate. So if you vaccinate people and double down on public health measures and keep the level of viral dynamics low we will not have an easy evolution into mutations," Fauci told CNN earlier this month. "That's something that people really need to understand."
"The way you stop those mutations: Get vaccinated and abide by the public health measures," he said.