---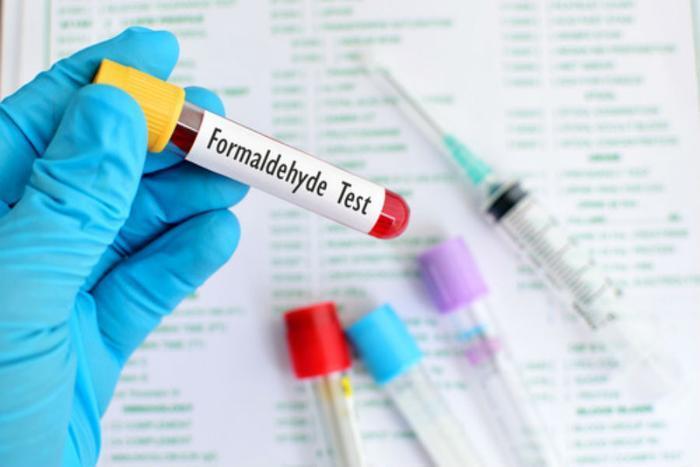 Lumber Liquidators came under fire in 2015 after allegations surfaced that hazardous levels of formaldehyde existed in its laminate wood products. As a result, the Consumer Product Safety Commission (CPSC), the Centers for Disease Control and Prevention (CDC), and the Agency for Toxic Substances and Disease Registry (ATSDR) tested the products to see if existing formaldehyde levels could lead to adverse health effects, like cancer.
Now, the CDC has released a statement saying it found a low risk of cancer in connection to the Lumber Liquidator products. You can read the full technical report on the agency's website.
"Breathing in very high levels of formaldehyde over many years has been linked to rare nose and throat cancers in workers. Formaldehyde exposure from the tested laminate flooring would be much lower and would last for less time than the exposures linked to cancer. We estimated the risk of cancer from exposure to this flooring and it's low," the agency said.
However, breathing in formaldehyde does carry some risk. At lower levels, it can cause irritation to the throat and lungs. Those who are affected by it can develop breathing problems, especially if they have conditions like asthma.
The CDC warns that if you have elevated levels of formaldehyde in your home from this flooring and other products, like certain types of cabinets, furniture, and curtains, then you should take steps to reduce your exposure.
What should I do?
The CDC offers several tips for reducing formaldehyde levels in the home. They suggest that consumers:
Open windows for a few minutes every few days to let in fresh air – unless you have asthma triggered by outdoor air pollution or pollen or you're concerned about safety.
Install and use exhaust fans as much as possible.
Keep temperature and humidity inside your home at the lowest comfortable setting.
Make your home smoke free. Tobacco smoke contains formaldehyde, so don't allow anyone to smoke in your home.
In order to cut down on formaldehyde in the home, the agency says to be cautious when buying new items or furniture. Consumers should look for products with low or non-existent levels of formaldehyde. These include:
Furniture, wood cabinetry, or flooring made without urea-formaldehyde (UF) glues
Pressed-wood products that meet ultra-low emitting formaldehyde (ULEF) or no added formaldehyde (NAF) requirements
Products labeled "No VOC/Low VOC" (volatile organic compound)
Insulation that does not have UF foam
If you already have products that contain formaldehyde, there are certain steps you can take to lessen the risk of exposure:
Wash permanent-press clothing and curtains before sing them.
Let new products release formaldehyde outside of your living space before you install or use them inside. This can be in an area like a garage or patio, but the products should be kept away from living spaces until the trademark chemical odor is gone.
---