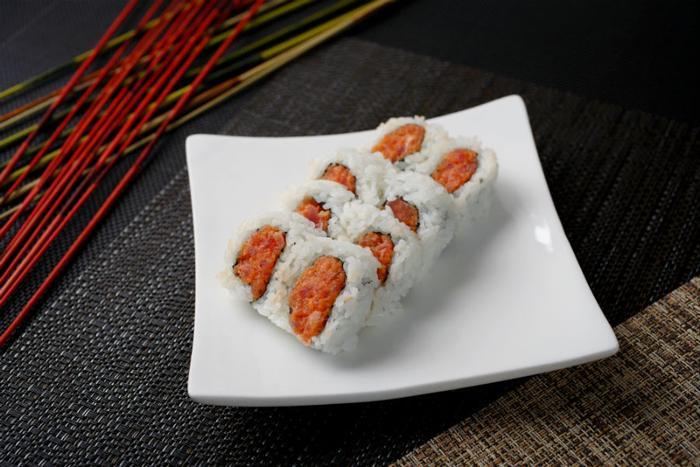 Health officials are warning of a salmonella outbreak linked to frozen ground tuna.
As of Tuesday, 13 people from seven states reported infections with the outbreak strain of salmonella, according to the Centers for Disease Control and Prevention (CDC). Two individuals who had eaten the raw ground tuna in question required hospitalization. Illnesses have been reported in Connecticut, Iowa, Illinois, Minnesota, North Dakota, New York, and Washington.
The tainted tuna at the root of the outbreak is reportedly from Jensen Tuna in Houma, Louisiana. Jensen Tuna imported the fish from JK Fish of Vietnam.
"The FDA and regulatory officials in several states traced the source of the raw tuna used by restaurants where ill people ate sushi," the CDC said in a food safety alert. "The traceback evidence indicated that the restaurants used frozen ground tuna supplied by Jensen Tuna."
Tainted sushi in restaurants and grocery stores
The CDC discovered during interviews with people who were ill that nine of 12 people (75 percent) reported eating sushi from a restaurant. Of the nine people who provided information about their sushi exposure, nine (100%) reported eating a sushi item containing raw tuna or raw "spicy tuna."
The FDA says the product was likely used in food dishes sold by restaurants, not put out for sale in grocery stores.
"Consumers who order sushi made with raw tuna, including 'spicy tuna,' from a restaurant or grocery store should ask if the tuna is supplied by Jensen Tuna," the CDC said. "If you are not sure if the tuna has been recalled, do not eat it."
Jenson Tuna, on Monday, voluntarily recalled tuna packaged in one-pound bags and sold in 20-pound boxes. The boxes were under lot numbers z266, z271 and z272, according to the CDC.