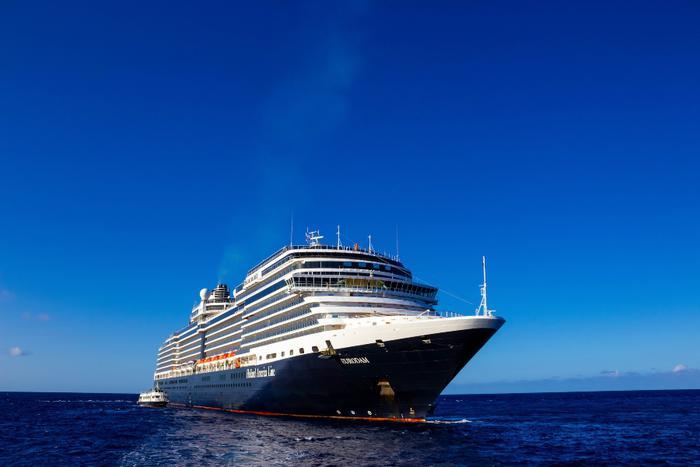 In light of the ongoing threat of COVID-19, the Centers for Disease Control and Prevention (CDC) has extended its "no sail order" for cruises in U.S. waters. 
The health agency announced on Thursday that the ban will now be in effect through September 30. The agency previously said the no-sail order would terminate on July 24, but crowded spaces remain risky and no vaccine is currently available. 
CDC Director Dr. Robert Redfield stated that at least 2,973 COVID-19 infections or illnesses with coronavirus-like symptoms originated on cruise ships since the CDC began collecting this information earlier this year. 
"These data have also revealed a total of 99 outbreaks on 123 different cruise ships, meaning that 80% of ships within U.S. jurisdiction were affected by COVID-19 during this time frame," Redfield wrote. "In addition, 9 ships still have ongoing or resolving COVID-19 outbreaks on board."
Cruise ships facilitate spread 
In April, cruise industry officials stressed that cruises aren't the source or the cause of COVID-19. The virus just tends to spread from person to person more easily in crowded spaces, such as cruise ships.  
"The tragic reality is that even the best efforts of all—cruise ships, hotels, concert venues, movie theaters, universities, conferences, and even cities—could not keep this virus from affecting settings where people come together to socialize and enjoy shared experiences," Laziza Lambert, an official with the Cruise Lines International Association, told ConsumerAffairs. 
"There is no doubt that we, along with the rest of the world, will emerge from this crisis stronger for the challenges we have faced, and the lessons learned."
The CDC said Thursday that it would "continue to consult with international maritime public health partners on ways to reduce COVID-19 transmission on ships and will continue to monitor the global COVID-19 situation."