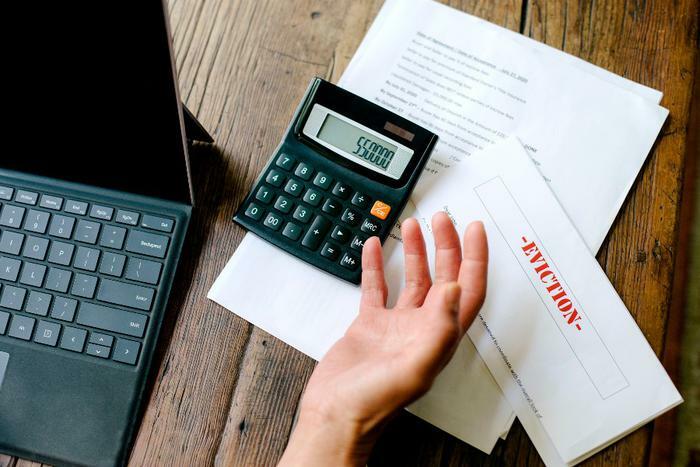 The Centers for Disease Control and Prevention (CDC) has announced that it will be extending its moratorium on evictions through June 30 in order to stem the spread of COVID-19. 
"The COVID-19 pandemic has presented a historic threat to the nation's public health," CDC director Dr. Rochelle Walensky said in a statement. "Keeping people in their homes and out of crowded or congregate settings — like homeless shelters — by preventing evictions is a key step in helping to stop the spread of COVID-19."
The eviction ban was set to expire on Wednesday, but many renters are still unable to afford their rent due to pandemic-related financial problems. Those in favor of extending the CDC's eviction ban said doing so would help prevent a spike in evictions, and therefore prevent a spike in COVID-19 cases in both affected families and in the communities they live in. 
During a pandemic, evictions affect public health
Around 20 percent of adult renters, and closer to 33 percent of Black renters, said they didn't pay last month's rent, according to a recent survey conducted by the Census Bureau. 
"When you're looking at an infectious disease like Covid-19, evictions can have an impact not only on the health of evicted families, but also on the health of the broader community," said Kathryn Leifheit, a postdoctoral fellow at the UCLA Fielding School of Public Health and one of the authors of a study examining the effects of expiring eviction bans on COVID-19 transmission rates. 
While Congress has set aside money to go towards rental assistance, it's likely to take several months for that money to be distributed to those who need it. In the meantime, the CDC's eviction ban applies to individuals who earn less than $99,000 a year and couples who make under $198,000. 
Renters must also fill out a form declaring that they are unable to afford their rent and that being evicted could result in becoming homeless, needing to move into a homeless shelter, or needing to move into a new residence shared by other people who live in close quarters.