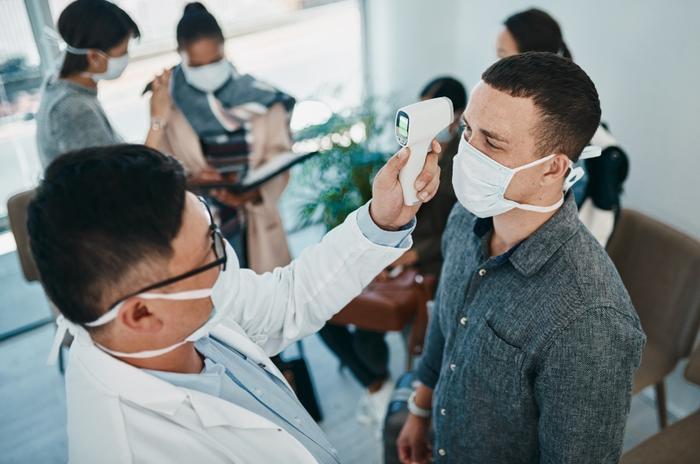 Health officials are concerned that people are becoming more lax with current guidelines regarding mask wearing and social distancing, which could lead to an increase in the number of cases across the country. 
Robert Redfield, CDC Director and member of the White House's coronavirus task force, said Thursday that he's "very concerned" about the public's current response to the agency's guidelines. 
In a hearing before the House Appropriations Committee, Redfield said he has seen "a lot of people" not wearing masks in Washington, D.C. Additionally, he expressed concern that Memorial Day, recent protests, and Saturday's SpaceX launch have led to the formation of crowds. He said protests stemming from the killing of George Floyd in Minneapolis could be a "seeding event" for additional coronavirus outbreaks. 
Masks still recommended
Given that the U.S. is still seeing around 20,000 new COVID-19 cases a day, the threat of the virus hasn't yet abated. However, all 50 states have begun easing stay-at-home restrictions. Redfield said the agency will "continue to message as well as we can." 
"We're going to encourage people that have the ability to wear masks when they are in their environment to continue to do that," he said. 
Redfield encouraged people who recently participated in protests to get tested for the coronavirus in the next few days. 
"I do think there is a potential, unfortunately, for this to be a seeding event," he said. "And the way to minimize that is to have each individual to recognize it is an advantage of them to protect their loved ones, to [say] 'Hey, I was out, I need to go get tested.'"