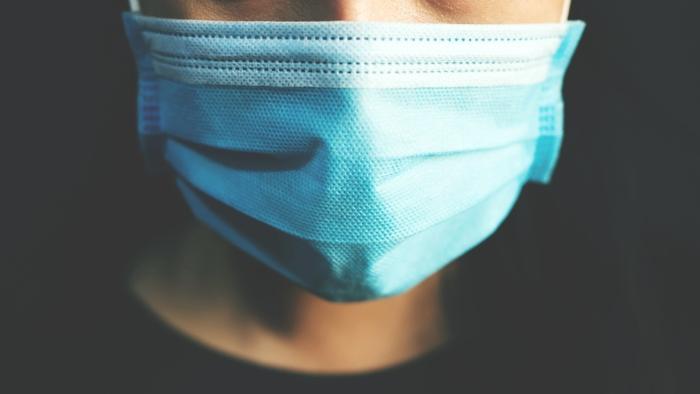 As drugmakers race to develop a safe and effective COVID-19 vaccine, CDC director Robert Redfield contends that a different prevention method is more effective. 
Face coverings are "the most powerful public health tool" the nation has against the virus, Redfield told lawmakers on Wednesday. "We have clear scientific evidence they work, and they are our best defense," Redfield said. "I might even go so far as to say that this face mask is more guaranteed to protect me against Covid than when I take a Covid vaccine." 
On Wednesday night, Redfield clarified that masks are currently the best defense against the virus and reaffirmed the importance of a viable vaccine.
Vaccine not yet available
Redfield's remarks come as scientists work to develop a vaccine to combat the deadly virus. Companies including Pfizer have claimed they are on track to deliver one before the end of the year. 
Speaking to the U.S. Senate Appropriations Subcommittee on Labor, Health and Human Services, Education, and Related Agencies, Redfield said any vaccine that may be rolled out in the coming months may only have an "immunogenicity" -- or the ability to build up an immune response to the virus -- of about 70 percent. He also said a vaccine would only be initially available in limited quantities.. 
His comments are similar to those made by Dr. Anthony Fauci, the nation's top infectious disease expert. Fauci said that the likelihood of scientists creating a COVID-19 vaccine that provides 98 percent or more guaranteed protection is "not great." 
"The chances of it being 98% effective is not great, which means you must never abandon the public health approach," Fauci said in early August. "You've got to think of the vaccine as a tool to be able to get the pandemic to no longer be a pandemic, but to be something that's well controlled." 
Fauci added that scientists are aiming to release a vaccine that is at least 75 percent effective. Even when a vaccine that delivers that level of protection is released, Redfield said face masks will be more of a sure bet in terms of protection. 
"If I don't get an immune response, the vaccine's not going to protect me. This face mask will," Redfield told lawmakers. He predicted that the process of getting every American vaccinated will take roughly six to nine more months. The nation should see a return to "regular life" by the third quarter of 2021, he said.