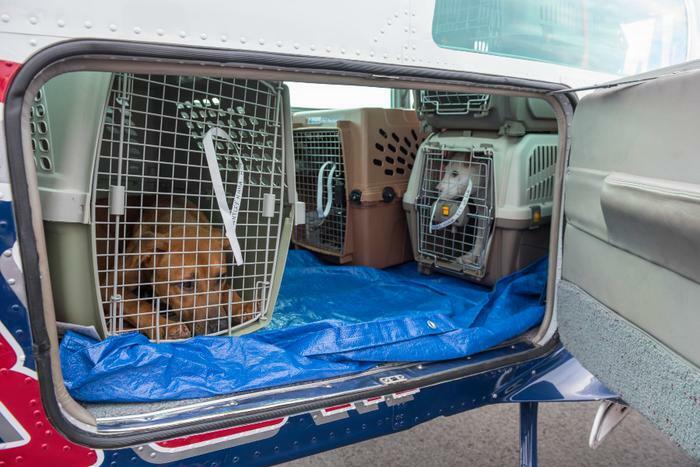 The Centers for Disease Control and Prevention (CDC) has announced that it is banning the importation of dogs that are at a higher risk of rabies. 
The CDC said its "temporary action" will apply to dog imports from more than 100 countries where rabies still spreads among dogs. The decision will affect dog rescue missions, imports from dog breeders, and people bringing in pets, the agency said.
"This suspension applies to all dogs, including puppies, emotional support dogs, and dogs that traveled out of the United States and are returning from a high-risk country," the CDC said in a statement. "This action is necessary to ensure the health and safety of dogs imported into the United States and to protect the public's health against the reintroduction of canine rabies virus variants (dog rabies). 
Requesting approval
The agency added that the suspension is temporary and will be reviewed periodically. In the meantime, the CDC said it may authorize the import of some dogs from high-risk countries under certain conditions with a written request. 
"Dogs from high-risk countries may be imported only with CDC's advance written approval (CDC Dog Import Permit), including dogs imported from a country NOT at high risk if the dogs have been in a high-risk country during the previous 6 months," the agency said. "Such approvals may be granted on a limited case-by-case basis at CDC's discretion." 
No appeals will be allowed if the CDC decides to deny a written request for dog import approval, the agency added. 
Spread through dog bites
The CDC said three factors contributed to its decision: the pandemic, a shortage of facilities for quarantining dogs, and three recent incidents of dogs infected with rabies that had been imported from other countries. 
Rabies kills an estimated 59,000 people every year, and the World Health Organization says that number is likely a "gross underestimate" due to underreporting. 
Once people start showing symptoms of rabies, they are almost guaranteed to die. Ninety-nine percent of people with rabies end up dying as a result of the illness due to the fact there's currently no cure. Health officials say nearly all cases of rabies come from dog bites.