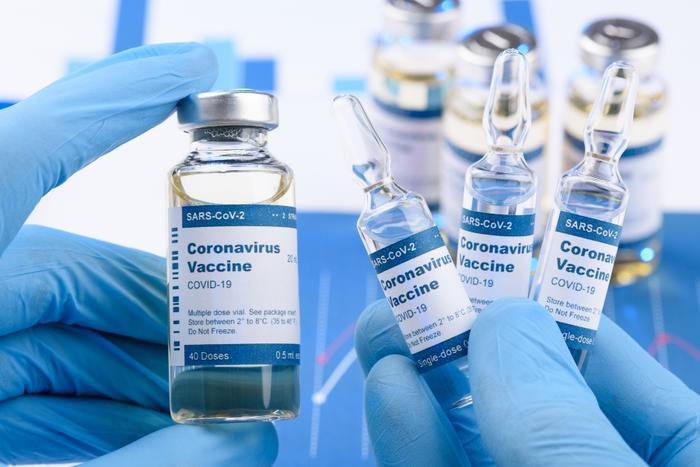 The Centers for Disease Control and Prevention (CDC) has asked states to speed up the approval process for permits to distribute coronavirus vaccines, according to a CNBC report. 
The agency has requested that states waive some permit requirements by November 1 so that medical supply company McKesson can set up COVID-19 vaccination sites at that time. 
"The normal time required to obtain these permits presents a significant barrier to the success of this urgent public health program," according to a letter from CDC director Robert Redfield to state governors. "CDC urgently requests your assistance in expediting applications for these distribution facilities and, if necessary, asks that you consider waiving requirements that would prevent these facilities from becoming fully operational by November 1, 2020."
Preparing for approval
Redfield added that waiving the licensing and permit requirements in question wouldn't "compromise the safety or integrity of the products being distributed."
"Your assistance in helping expedite the issuance of necessary licenses and permits required for the distribution centers to become operational will be critical to the success of this public health effort to mitigate the threat presented by Covid-19," he said in the letter.
The letter was sent the same week that FDA Commissioner Stephen Hahn said he would be willing to fast-track the vaccine approval process with an emergency use authorization before phase 3 trials have officially concluded. 
He clarified that emergency use authorization isn't the same as FDA approval. However, he said he would be willing to issue the EUA if it was evident that the benefits of releasing the vaccine as soon as possible were greater than the risks of doing so.
"We have a convergence of the COVID-19 pandemic with the political season, and we're just going to have to get through that and stick to our core principles," Hahn told the Financial Times. "This is going to be a science, medicine, data decision. This is not going to be a political decision."
Dr. Anthony Fauci, the nation's leading infectious disease expert, said this week that things are "right on target" as far as vaccine development. 
"I think you'll know by the end of this year, November, December, that we do have a safe and effective vaccine," he told MSNBC.