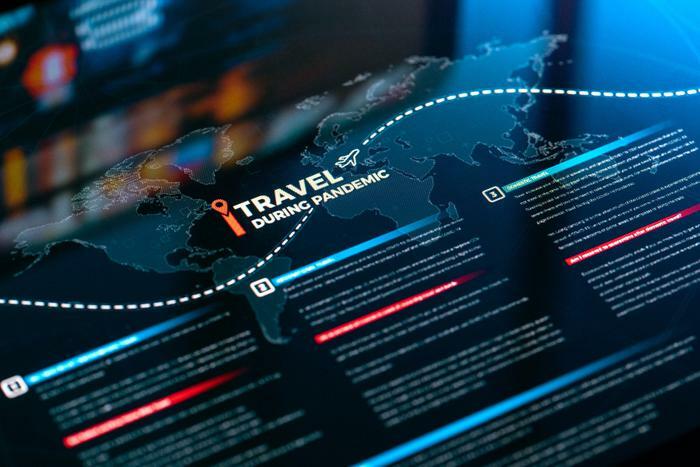 There are another six destinations the Centers for Disease Control and Prevention (CDC) is warning Americans they should avoid -- vaccinated or unvaccinated.
The most-traveled spot added to the CDC's "Level 4: Covid-19 Very High" list is The Bahamas. Historically, most of the nearly 6 million tourists who visit The Bahamas each year come from the United States. So far in August, The Bahamas has recorded 2,625 COVID-19 cases -- an increase of 20% since last month.
Joining The Bahamas on the list is its Caribbean neighbors Saint Maarten and Haiti, along with Morocco, Kosovo, and Lebanon. 
Countries with uncertain COVID-19 conditions
The CDC is doing its best to keep tabs on the COVID-19 situation in all countries so that international travelers can stay safe. However, ConsumerAffairs found that the agency's list is far from complete. There are currently 37 countries in which the CDC says the situation with COVID-19 is "unknown." Those countries include:
Algeria

Antarctica

Azores

Bhutan

Canary Islands

Christmas Island

Cocos (Keeling) Islands

Cook Islands

Eritrea

Kiribati

Macau SAR

Marshall Islands

Mayotte

Monaco

Nauru

Niue

Norfolk Island

North Korea

Pitcairn Islands (U.K.)

Saint Helena

Samoa

San Marino

Solomon Islands

South Georgia and the South Sandwich Islands

Sudan

Syria

Tajikistan

Tanzania

Tokelau

Tonga

Turkmenistan

Tuvalu

Uzbekistan

Vanuatu

Venezuela

Wake Island

Yemen
U.S. citizens who plan to visit any of those countries should check the websites of the U.S. State Department and the Overseas Security Advisory Council (OSAC) for a complete list of travel advisories and alerts.
It would also be a good idea to sign up for the State Department's Smart Traveler Enrollment Program (STEP). Once signed up, consumers will automatically receive important information from the U.S. Embassy about safety conditions in other countries so that they can make more informed decisions about travel plans. 
Take precautions
The CDC has no power to prevent someone from traveling, but it's in a good position to keep a watchful eye out for Americans. The agency suggests that everyone should avoid traveling to locations designated with the "Level 4: Covid-19 Very High." If travel to one of these places is unavoidable, the agency says consumers should get fully vaccinated for COVID-19 first.
The U.S. Embassy in Nassau, Bahamas, added another reason why Americans should curtail their Bahamian travel plans. 
"Moreover, even fully vaccinated travelers might be at increased risk for getting and possibly spreading some COVID-19 variants, and we recommend US citizens delay travel unless absolutely necessary," it said.