---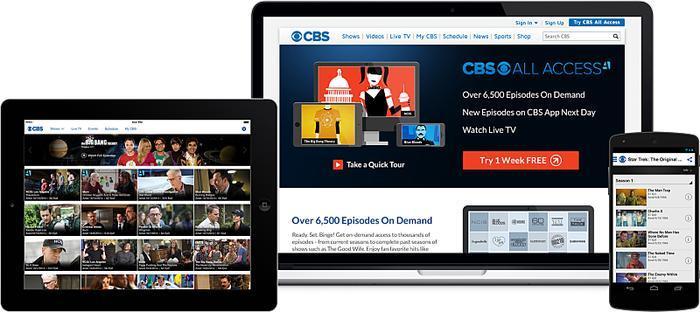 Years ago, we fidgeted through a speech by a network news executive who was appalled by the "river of video" that had been loosed on the world. He was referring only to closed-circuit feeds of video from newly-independent news producers.
Think how he must be feeling today as one network after another puts its precious programming out on the Internet, making it available to anyone -- even those without a cable subscription.
Just yesterday, it was HBO that announced it would go "over the top," as they say in the business. Loosely translated, that means going around (or over) cable and broadcast stations to distribute programming directly to consumers.
If HBO's decision was an unkind cut at cable systems, the CBS move announced today is a club on the head for both local television affiliates and cable systems.
$5.99 a month
"CBS All Access," as it's been dubbed, is available for $5.99 per month beginning today at CBS.com and on mobile devices through the CBS App for iOS and Android.
"CBS All Access is another key step in the Company's long-standing strategy of monetizing our local and national content in the ways that viewers want it," said Leslie Moonves, President and CEO, CBS Corporation.
All Access offers current seasons of 15 primetime shows with episodes available the day after they air, live streams of local CBS stations in 14 of the largest markets and past seasons of many popular series.
What it doesn't include, at least for now, is NFL Football, although Moonves said that may change.
CBS is also said to be developing a live streaming news feed that may begin to air as early as Oct. 28, according to industry sources -- potentially dealing a major blow to CNN and other cable news channels that are already struggling with moribund ratings and aging audiences.
To sign up for CBS All Access, visit: http://www.cbs.com/allaccess
---